Search By Model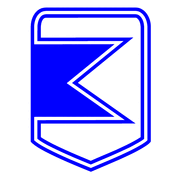 2016 Current Models
(insert vehicle type)
(insert vehicle)
ZAZ
or
Zaporizhia Automobile Building Plant
(Ukrainian:
ЗАЗ
, Запорізький автомобілебудівельний завод) is the main
automobile
-manufacturer of Ukraine, based in the south-eastern city of Zaporizhzhya. It is also known for its former mother company name,
AvtoZAZ
.
Models
ZAZ-965 Zaporozhets (1962-1969)
ZAZ-966 Zaporozhets (1967-1972)
ZAZ-968 Zaporozhets (1972-1994)
ZAZ-1102 Tavria/Tavria Nova (1987-2007)
ZAZ-1105 Dana/Slavuta (1995- )
ZAZ Lanos (model T150) (2004- )
History
The company was established in 1960 as ZAZ (Zaporozhskiy avtomobil'nyi zavod) to produce the copy of Fiat 600—a car for the ordinary people.
The models named "Zaporozhets" (Russian: Запорожец) were powered by an air-cooled rear mounted V4 engine made by MeMZ (based in neighboring Melitopol'). The body of earlier models 965 was similar to the Fiat 600. The redesigned 966 looked more like a NSU Prinz. Despite low reliability and prestige of those cars, they have shown an unbeaten accessibility and popularity among Soviets, becoming the "car for pensioners and intellectuals".
Since 1975, the factory is a part of AvtoZAZ holding, which was transformed into joint-stock company in 1990s. Newer front wheel drive cars are based on model 1102 Tavria (in production since 1980s) and are powered by a water cooled, front mounted MeMZ engine and fall into micro-class.
When AvtoZAZ-Daewoo joint venture with Daewoo Motors was formed in 1998, ZAZ was assigned to the new company as a 50% share on behalf of AvtoZAZ. Daewoo Motors made large investments and established the production of its own models, while keeping and modernizing the native ZAZ brand. CKD kits of Daewoo Lanos started assembling the same year; at the same time, CKD assembly of a number of older VAZ models started.
Following bankruptcy of Daewoo Motors in 2001, UkrAVTO corporation bought out AvtoZAZ holding in 2002. All of the AvtoZAZ manufacturing facilities (most notably, MeMZ and Ilyichyevsk assembling plant) were reincorporated into ZAZ. The company even adopted a new logo. The Daewoo part in the joint venture was bought out by Swiss venture Hirsch & CIE in 2003.
Ilyichyevsk facility is currently used for CKD-kit assembly of Chevrolet Aveo and Chevrolet Lacetti. An adapted version of the Lanos with a MeMZ engine, Daewoo Sens, was made since 2002. End of 2004 saw the beginning of full-scale production of completely domestic ZAZ Lanos T150, now that CKD kits of Lanos are no longer supplied. UkrAVTO has plans to transfer a transmission plant from the assets of FSO car factory to the ZAZ. It is also considering engine facilities of former Daewoo Motors subsidiary in India.
External links
Community content is available under
CC-BY-SA
unless otherwise noted.