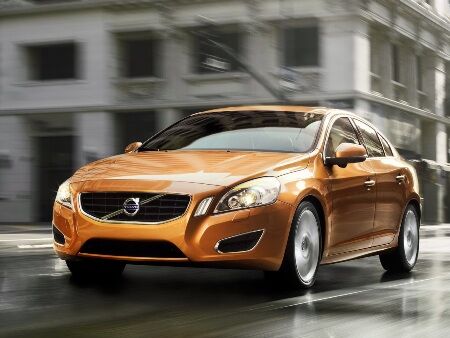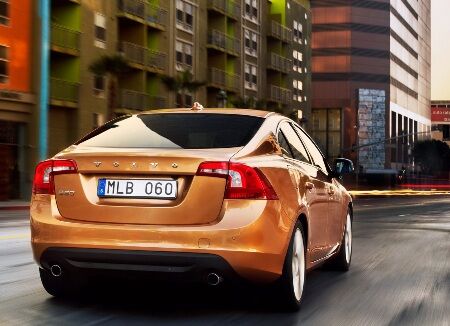 Volvo S60 is a near-luxury sedan built by Volvo that was first introduced in 2000. It uses the Volvo P2 platform, which is shared with the Volvo V70, Volvo S80 and Volvo XC90. It was one of the first "curvy Volvos" designed by Peter Horbury and appropriately used the tagline "Revolvolution" in its advertising campaign. The model was refreshed in 2004.
See Autopedia's comprehensive Volvo S60 Review.
Recent Changes
The Volvo S60 recieves a new design for 2014.
The 2010 Paris Motor Show hosted Volvo's debut of the S60 R-Design. The R-Design is the Swedish firm's equivalent of BMW's M Sport or Audi's S-Line. As such, it combines sporty visual upgrades inside and out and a tweaked chassis for a sharper drive. On the outside, the R-Design treatment adds a front grille painted in glossy piano black, a more aggressive front bumper detailed in a matt black finish, a discreet boot lid spoiler (sedan) or roof spoiler (Estate) and a distinctive rear diffuser that houses twin exhaust tailpipes. A new set of unique 18-inch five-spoke alloy wheels shod in sport tires completes the list of exterior changes. Moving into the interior, the package includes a pair of body-hugging sport seats up front, special leather/textile upholstery available in off-black and ceramic light, or in an all-black, both with contrasting stitching, plus an R-Design steering wheel, gear selector, sports pedals and floor-mats. Underneath the sheetmetal, Volvo's engineers have given the S60 stiffer springs (+15%) and bushes (+20%), a lowered ride height (-15mm), new monotube dampers at the back, and a strut brace under the bonnet. The R-Design package is available throughout the range, from the 115 hp DRIVe 1.6 litre diesel to the 304 hp 3.0 litre turbocharged petrol V6. The car was designed under Steve Mattin. [1]
On November 10, 2009, Volvo unveiled the second generation S60 on the web, ahead of its official schedule debut at the 2010 Geneva Motor Show. [2]
The 2007 S60 received some cosmetic updates, mostly to the front grille and headlights. In addition, some of the options packages have been improved, like an available Sport Package for 2.5T models and a sportier interior for the T5. Dynamic Stability Traction Control has also been added as a standard safety feature.
Volvo S60 India
The leading auto manufacturer, Volvo which has already gained reliability and reputation in the Indian auto market through it's luxurious buses, now going to launch its much awaited luxurious sedan model, Volvo S60 in luxury segment on Indian roads by February 2011. Volvo S60 is running it's operation in India with 7 vendors already for it's pre-launched cars S80 and XC90, The brand new Volvo S60 is in testing phase right now, Volvo is targeting to sell 9000 units in the very first year of launching.
As per the description given by Volvo Design Boss Peter Horboury, this is going to be in a typical Swedish look, this will probably be like Mercedes high end S-Class sedan in respect of safety features, the car will detect the unexpected hurdle like if any animal or anything coming in the way rapidly, its camera will be working as a sensor at the time Volvo S60 clashes or collides and brakes of the car will be capable of handling the such situation automatically, as it is incorporated with Pedestrian Detection system. The company will be offering a single variant - COMFORT initially, the car will be launched in two petrol engines a 304bhp turbocharged 3.0-litre straight six and a 203 bhp 2.0 - litre turbo four - as well as two five-cylinder diesels, with 205bhp and 163bhp. As per the info given at - Volvo S60
Styles and Major Options
The 2007 Volvo S60 comes in three trims: the 2.5T, T5, and R. Each of them houses a different engine, and while the 2.5T is available in both front wheel drive or all wheel drive, the T5 is only available in the former and the R is only available in the latter. Differences by trim are as follows:
S60 2.5T
2.5L 208hp I-5 engine
5-speed automatic transmission
16" silver alloy wheels
8-way front (power driver w/memory) bucket seats
Cloth seating and door trim
Dual zone automatic climate control
4-speaker AM/FM/CD audio system
Telescopic tilt leather steering wheel
Power locks, windows, mirrors
S60 T5
Adds to or replaces 2.5T features with:
2.4L 257hp I-5 engine
6-speed manual transmission w/OD
Sport suspension
17" silver alloy wheels
8-way power front sports seats
Cloth/leather seating and vinyl door trim
Aluminum dashboard insert
6-speaker AM/FM/CD audio system
HomeLink Wireless Control System
Leather/Aluminum telescopic tilt sport steering wheel
S60 R
Adds to or replaces T5 features with:
2.5L 300hp I-5 engine
6-speed manual transmission w/OD
Automatic ride control with adaptive suspension
Brembo brakes
Leather seating and door trim
Mini overhead console w/storage
Rear wing spoiler
Pricing
Today's actual prices for the Volvo S60 can be found at CarsDirect.
MODEL Trims
Trim1
Trim2
Trim3
Trim4
MSRP
$38,550 (incl. $850 dest.)
$Price2
$Price3
$Price4
Invoice
$Price1
$Price2
$Price3
$Price4
Gas Mileage
As seen on the FuelEconomy.gov website, the City/Highway MPG averages are as follows:
Trim
Trim1
Trim2
Trim3
Trim4
MPG
c/h
c/h
c/h
c/h
Engine and Transmission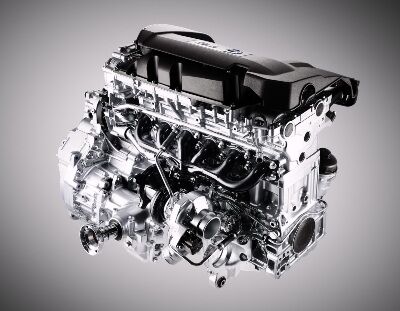 Specifications, details, graphs, pictures and other information regarding the powertrain is placed in this section.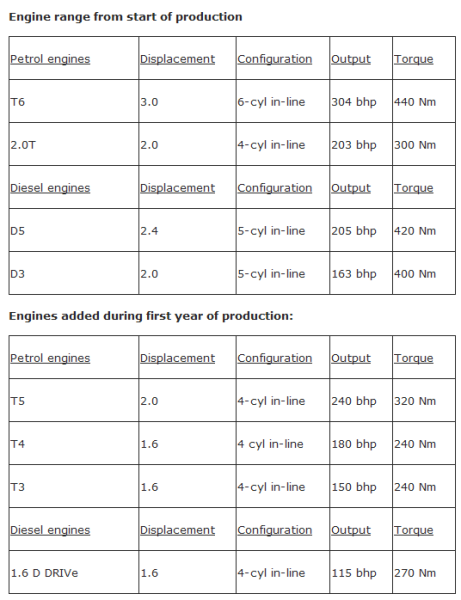 Performance
Please make sure to write information of the vehicle's performance in a third-person point of view. This section should include information about the car's acceleration figures, handling, braking, etc.
If using information gathered from Road Test articles from a reputable automotive source, then please make sure to cite the quote.
Reliability
Although the 2004 S60 did receive an overall Green long-term reliability rating from Automotive Information Systems, it received Red rating for the specific Engine category, indicating that the vehicle experienced significant problems in that area.
RECALL ALERT:On November 23 2007, Volvo issued a recall affecting 38,000 Europe-market diesel cars including the S60, V70, XC70 and XC90 models made in 2006 due to a fuel injector plants material fault that could cause the motor to catch fire. This recall is also part of a larger two-issue recall which in total affects 56,000 cars.[3]
RECALL ALERT:On December 22 2009, Volvo issued a recall affecting 136100 MY 2001 - 2005 S60, S80, V70, XC70, and XC90s operated in warm climates due to the possibility of crack developing in the fuel pump's flange when exposed to hot temperatures (and thermal cycling) combined with varying fuel quality. A compromised flange may leak fuel and/or result in a fire. Owners are instructed to bring their vehicles into the dealer for inspection. If the part is defective, Volvo will replaced it with modified flange at no charge. The recall campaign is scheduled to begin in January 2010. The recall also includes 5,253 MY 2010 XC60s on a separate issue, still revolving around the fuel system in which a fuel line rail cover designed to protect the fuel lines on the XC60 may be improperly attached, thus exposing the lines to damage. The damaged pieces may leak, possibly resulting in a fire. Owners of the affected models are asked to bring their vehicles to the dealer for inspection and/or a repair at no charge. The recall campaign is scheduled to begin in January 2010. The first issue is filed under NHTSA Recall Campaign ID 09V483000 PE09039 while the second issue is filed under NHTSA Recall Campaign ID 09V477000. [4]
Safety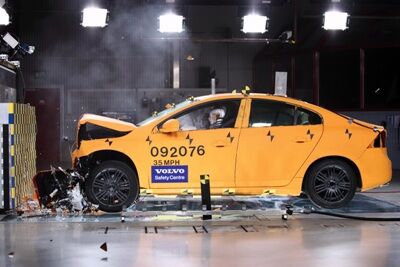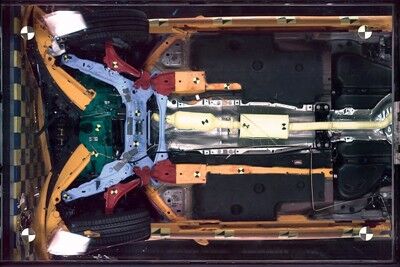 The S60 received high marks from the NHTSA. In front-impact crash tests it received a 4-Star rating, and for side-impact crash tests and rollover, the S60 earned 5-Star ratings. Some of the standard safety features found on all models of the S60 include:
Photos
Colors
Colors will vary by trim, and a complete list is viewable at CarsDirect.com. Some of the available combinations include:
Exterior
Barents Blue Metallic
Black Sapphire Metallic
Icy White
Passion Red
Silver Metallic
Sonic Blue Metallic
Willow Green Metallic
Interior
Atacama
Beige
Black/Navy Nordkap
Graphite
Taupe/Light Taupe
Main Competitors
Hybrid Models
There are currently no hybrid models of the S60 in production.
Unique Attributes
If there are any features of this vehicle that sets it apart from other vehicles in its class, then mention those unique attributes here.
Interior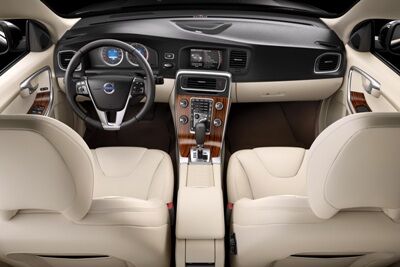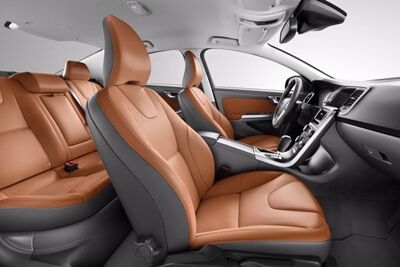 This section should include information on the interior's design, build quality, ergonomics, space (head and legroom, front and rear), features, stowage compartments and overall comfort and livability. Add pictures wherever applicable and keep information in a third-person point of view.
Resale Values
According to Kelley Blue Book, "the S60 does not perform as well [in resale value] as similar vehicles from Audi, Lexus, Infiniti and BMW, holding an average five-year residual value on par with the Cadillac CTS and Lincoln MKZ. The T5 and R models, however, do hold slightly higher residual values than the base 2.5T."
<MODEL> Year
Year X
Year X-2
Year X-3
Year X-4
Resale Value
$
$
$
$
Criticisms
"It's not as fun to drive as some other vehicles in this segment, such as the rear-wheel-drive Lexus IS 300 or BMW 3 Series." - Edmunds.com
"Constant-throttle acceleration is smooth enough, but dip into and out of the go pedal while dicing in traffic, and there's a sense of the electronics working overtime to manage the boost, fuel, spark, and gear selection, resulting in surges and sags in the power delivery." - Car and Driver
"If you're looking for the neutral handling only a rear-wheel-drive sedan can provide, the high-powered T5's noticeable torque steer can, at times, become annoying. The all-wheel-drive S60 R somewhat eliminates this concern, but its clutch and shifter are not as refined as those of the BMW M or Audi S4. The 2.5T is also not as powerful as many similarly-priced V6 models." - Kelley Blue Book
"Our good friend Mr. Torque Steer loves to spoil the party just when that turbo starts pumping its punch around 3500 rpm." - AutoWeek
Generations
Fill in as many as appropriate. Add more if necessary and pictures wherever applicable.
Please make sure NOT to use copyrighted pictures.
Current Generation: (2011-Present)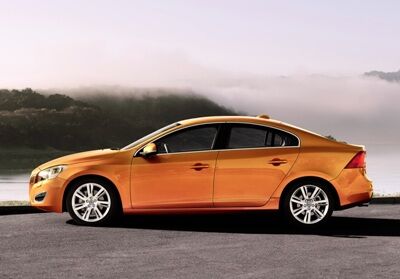 The second generation S60 is scheduled to arrive to show rooms some time during 2010. According to the then senior vice-president & design director, Steve Mattin, the all new S60 is expected in early 2010. This new sedan will show off Volvo's completely new design language already seen in the Volvo XC60 concept. This new sedan will ride on the same platform as the XC60 and expect to see the next generation V50 become the estate variant for this new sedan. The new Volvo S60, V70, and XC60 will all ride on the Volvo P24 platform. Volvo has confirmed that the new S60 will become the true new rival for the Mercedes-Benz C-Class, Audi A4 and the BMW 3-series, as Volvo is undergoing new product alignment. The S60 will shrink in size to fit this role more precisely and avoid any confusion with the S80. New features would include the new large Volvo iron symbol, parallel to the grille day running lamps, and larger spaced letters in the brand name on rear. The last of the first generation S60 rolled off the factory line in Ghent in March 2009.
In early 2008, the second generation Volvo S60 was sighted on Volvo's test facility and also sighted parked at Volvo Torslanda Plant. The new entry level luxury sedan is expected to carry over the radical new look of Volvo that was warmly received by the public with the new Volvo XC60. The S60 is also reported to have the new V60 as its estate variant as reported by Volvo CEO Stephen Odell. This shows that Volvo may not kill off the S40 line of cars, giving a next generation of these cars.

First Generation/Origins (2001–2010)
The S60's dimensions are as follows:
Wheelbase: 2715 mm (107 in)
Overall Length: 4576 mm (180 in)
Width: 1813 mm (71 in)
Height: 1428 mm (56 in)
Weight: 1492 to 1542 kg (3289 to 3400 lb)
Engine:
Displacement: 1984 to 2521 cm³
Power: 103 to 191 kW (140 to 300 hp)
Torque: 192 to 400 Nm
Worldwide
Design quirks and oddities
A Volvo S60 was seen driven by Top Gear co-presenter James May in a documentary James May's 20th Century.
Awards
2010 Drive Best Luxury Car Under $60,000 (Nominee)
See also
External Links
News and References
Enthusiast Sites and Discussion Forums