Volkswagen California
Volkswagen
aka
Type aka here, not up there
Production
produced from when to when+total units made (optional)
Class
Van
Body Style
how many doors+how many seats+what type of body
Length
length - type here
Width
Width - type here
Height
Height - type here
Wheelbase
wheelbase - type here
Weight
Weight - you get the point
Transmission
transmission + drive
Engine
engine
Power
N/A hp @ N/A rpm
N/A lb-ft of torque @ N/A rpm
Similar
similar (competition)
Designer
Designer (lead designer if it was a team effort)
The Volkswagen California is based on the T5 Multivan by Volkswagen Commercial Vehicles (VWCV). It is the first campervan designed and built in-house by VWCV Special Business Unit, a subsidiary of Volkswagen Commercial Vehicles.
The "California" name was previously used by Volkswagen for the Westfalia-built campervans since 1988. Westfalia was the Official Manufacturer of motorhomes for VW. When the Westfalia company was bought by DaimlerChrysler in 2001, VW decided to build and design their own campervan range, based on the legendary Transporter range.
The California launched in August, 2003. In 2004 two design studies were presented at the Caravan Salon in Düsseldorf: California Beach and California Tramper. VWCV expanded the range in 2005 with the California (Multivan/Kombi) Beach, to bridge the gap between the Multivan/Kombi people carriers and the California.
At the 2007 Caravan Salon in Düsseldorf, VWCV launched the new California Beach with pop top bed, as seen in the of the California range.[1]
See Autopedia's comprehensive Volkswagen California Review.
Recent Changes
The 2009 Frankfurt Motor Show will play host to the unveiling of a facelifted and minor repackage of the T5 family', including the Transporter, Caravelle, Multivan and California. Aesthetically, the facelift focuses on the front fascia, reshaped to bring it into line with Volkswagen's current corporate face. Other updates include a range of common rail TDI engines, new rear-light clusters, more aerodynamic side mirrors, touchscreen navigation, USB connectivity, updated ESP, 4MOTION AWD and a hill-start assist feature. Plus, a manual gearbox can be optioned. Speaking of the new turbo diesels, the 2.0 TDI can be selected with four different power outputs:
All the engines have a particle filter and all will be attached, standard, to a 7-speed DSG dual clutch gearbox (unless the aforementioned Manual is specified). [1]
Styles and Major Options
VW California (Multivan/Kombi) Beach
ABS brakes
Acceleration Slip Regulator (ASR) - a

traction control system

air conditioning
power front windows
heated doors and mirrors
CD player with 6 speakers

alloy wheels

with full size spares
dimmable dashboard illumination
storage nets[2]here.
Bedding The "Good Night Package" comes with curtains, and the ability to fold the seats into a bed for two.[2]
Indoor/outdoor features A folding table integrated within the sliding door is able to be used outside and inside with two folding chairs.
Combined with the rear seats, the front seats swivel 180 degrees, so you can have a meeting/meal/break with the rear seat passengers.[2]
Other options California Beach now has the option of the elevating "pop top" aluminium roof, with bed space of 120x200cm in Germany.[3]
VW California specs & features
satellite navigation system
3 Zone Climatic airconditioner
alcantara and leather upholstery
6 disc CD changer
single seat for living area
parking sensors for front and rear
rain sensing wipers
auto dimming rear view mirror
headlamp washers
electric sliding door
privacy glass for rear
removable towbar

4motion

four-wheel drive system[4]
Bedding The California comes with an electro-hydraulically elevating aluminium roof with bed space of 120x200cm.
The rear seating in the California can be arranged to make lower level double bed measuring 200x114cm.[4]
Kitchen The kitchen comprises a sink, a two burner gas cooktop powered by a 2.8 kg gas cylinder, a 42 litre compressor fridge, two kitchen storage cupboards with drawers integrated in the design are also standard.[4]
Indoor/outdoor features A standard fitment twin water tanks both hold 30 litres of water, one for drinking water, the other for foul/waste water.
There is an optional 250 cm awning which mounts above the sliding door, and a foldaway table and two chairs are hidden in the tailgate hatch.[4]
Pricing
Add more fields as necessary.
MODEL Trims
Trim1
Trim2
Trim3
Trim4
MSRP
$Price1
$Price2
$Price3
$Price4
Invoice
$Price1
$Price2
$Price3
$Price4
Gas Mileage
Add more fields as necessary.
As seen on the FuelEconomy.gov website, the City/Highway MPG averages are as follows:
Trim
Trim1
Trim2
Trim3
Trim4
MPG
c/h
c/h
c/h
c/h
Engine and Transmission
Specifications, details, graphs, pictures and other information regarding the powertrain is placed in this section.
Performance
Please make sure to write information of the vehicle's performance in a third-person point of view. This section should include information about the car's acceleration figures, handling, braking, etc.
If using information gathered from Road Test articles from a reputable automotive source, then please make sure to cite the quote.
Reliability
Warranty options and scheduled maintenance information should be mentioned here.
Safety
This section should reference points on safety ratings and features of the vehicle.
Photos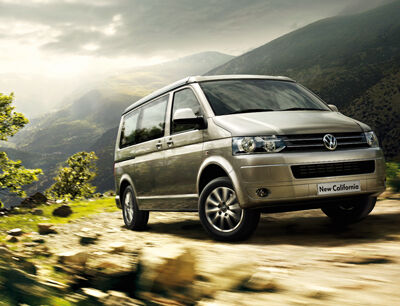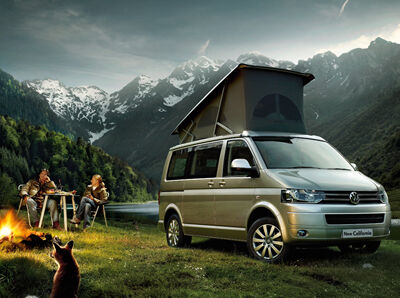 Add Photos of the vehicle here.
Please make sure not to use copyrighted photos.

Colors
List the colors that the particular <MODEL> is offered in.
Main Competitors
Create links to other <MAKE> <MODEL> pages in this section.
Hybrid Models
If there are hybrid versions of this vehicle manufactured, then please elaborate a little bit on it here.
Unique Attributes
If there are any features of this vehicle that sets it apart from other vehicles in its class, then mention those unique attributes here.
Interior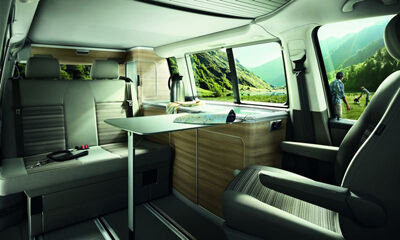 This section should include information on the interior's design, build quality, ergonomics, space (head and legroom, front and rear), features, stowage compartments and overall comfort and livability. Add pictures wherever applicable and keep information in a third-person point of view.
Resale Values
Add more fields as necessary.
<MODEL> Year
Year X
Year X-2
Year X-3
Year X-4
Resale Value
$
$
$
$
Criticisms
Please make sure to keep critiques in a third-person point of view. If using criticisms from a reputable automotive source, then please make sure to cite the quote.
Generations
Fill in as many as appropriate. Add more if necessary and pictures wherever applicable.
Please make sure NOT to use copyrighted pictures.
Current Generation: (YYYY–present)
Fifth generation (YYYY–YYYY)
Fourth generation (YYYY–YYYY)
Third generation (YYYY–YYYY)
Second generation (YYYY–YYYY)
First Generation/Origins (YYYY–YYYY)
Worldwide
If the vehicle is sold in other markets worldwide, then this is the section to mention that information. Also, mention if the <MODEL> goes by another name in these other markets.
Design quirks and oddities
Refer to any pop-culture tidbits about the vehicle in this section.
Awards
List out notable awards that the model has received while in production. Boldface the company or organization that gives out the award, and Italicize the name of the award.
See Also
External Links
News and References
Enthusiast Sites and Discussion Forums