Search By Model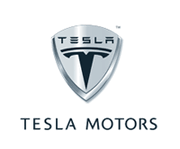 2016 Current Models
Electric Sports Car
Roadster
Electric Sports Sedan
Model S
Tesla Motors is an American electric sports car manufacturer based in Silicon Valley, California and founded by former CEO Martin Eberhard. Their first production vehicle, the Tesla Roadster, is a performance sports car. According to the company, the car has a range of 200 miles, acceleration from 0 to 60 mph in 4 seconds, and a top speed of 130 mph. Prototypes were introduced to the public in July 2006, and the first production models are planned for summer 2007. Demand was high for the first 'Signature One Hundred' Roadsters, which sold out in less than three weeks. According to a note on the company's web site, as of November 2006 the full run of the "2007 1/2" model have been sold out, constituting 220+ cars. The company also planned to offer home roof mounted solar-photovoltaic systems that will offset power used by the home charger, allowing 50 miles (80 kilometers) of travel without burdening the power grid, and thus making the package "energy positive" for a driver whose average daily mileage is less than that.
On December 3 2007, Martin Eberhard stepped down as CEO in favor of Silicon Valley semiconductor pioneer Ze'ev Drori. On October 15, 2008, howver, Drori was also replaced by Elon Musk.
Tesla has also created an electric battery powered sedan, the Tesla Model S (previously codenamed "White Star"), which was introduced in early 2009. It is estimated to carry a pricetag of $50,000-70,000.
On May 19, 2009, in a press conference at the Mercedes-Benz Museum, Daimler (Mercedes-Benz's parent company) announced it has purchased a 10% stake in Tesla. On hand to make the announcement was Mercedes-Benz head of research and development Dr. Thomas Weber and Tesla CEO Elon Musk. The deal also entails engineering and development support from the German leviathan as well as access to automotive lithium ion cells being produced by Daimler's joint venture with Evonik, Li-Tec. In return, Tesla will continue providing battery packs for the second-generation Smart ED as well as improve battery pack integration and battery management systems for Daimler.
Model/s
Concept Cars
See Also
Bold text
External Links
News and References