Scion was a United States-only division of Toyota Motor Corporation founded in 2003 and defuncted in 2016. It is also a brand of Toyota Motor Sales, U.S.A., Inc. It currently has no models in production. The previous Scion xA was discontinued after the 2006 model year.
Search By Model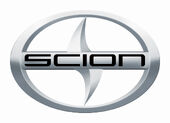 Defunct
Scion's long-term goal is to appeal to Generation Y consumers, was expected to dwarf the market size of Generation X by 2020. Scion grew from Toyota Project Genesis, a failed effort to bring younger buyers to the Toyota marque in the United States. Scion is Toyota's entry-level brand, slotting below Toyota in the lineup. In February 2016 Toyota Announced it would cease Scion.
Marketing
Scion uses sales tools such as Pure Price, innovative Internet advertisements, and monospec trim levels with a wide selection of aftermarket accessories. Extensive market research and testing with Generation Y consumers formed the basis of the Scion badge.
Pure Price means the price posted, whether on the vehicle, in an advertisement, or on a menu display board in the dealership, is the price customers will pay. This includes vehicles, accessories, finance and insurance products. Pure price is designed to ensure a shorter and simpler process, eliminating all negotiation. The concept aims to be open and consistent. The concept is not new to the American market, having been introduced in the early 1990s by the Geo and Saturn marques of General Motors.
Scion's sales approach thus differs greatly from that of the larger Toyota entity. In the United States, for instance, the Toyota Camry offers several trim levels: the standard sedan (for budget-conscious drivers), the LE (popularly equipped), SE (for sporty drivers), and XLE (for luxury-minded drivers). In contrast, all Scions have one standard trim level (monospec) and are designed to be uniquely customized for the driver. The only options available when ordering a Scion are model, color, transmission, and optional Side-Curtain Airbags.
Post Production accessories
Scion offers about 40 different accessories; other after-market companies are adding new accessories, as well. For example, one can add a subwoofer, different types of decals, canvas roofs, and other accessories. The tC now offers an optional supercharger to increase power from 160 to 200 hp (120 to 150 kW). All accessories are sold individually, and do not require special packages. However some options, such as Ground Effects, do prevent other accessories (such as mud flaps) from being installed.
Sturggles and end of Scion
Struggles
Sales of the Scion brand were down to a low of 45,678 for the 2010 model year, compared to over 170,000 for 2006. The management tried to resuscitate the brand, hoping to sell 35,000 to 45,000 tC in a year after the model was redesigned for 2011. The iQ's sales have dropped more than 60% from 2012, and the xD's sales are projected to be under 9,000 for 2013. In late 2013, Toyota announced that Toyota dealers can drop the flagging Scion marque without penalty (though this could be a step away from the previous penalties of not adhering to the "Pure Price" policy within Scion).
In 2015, Scion released the iM hatchback, based on the international Toyota Auris. and the iA sedan, based on the Mazda Demio. At the same time, the iQ, xB, and xD were discontinued.
Discontinuation
On February 3, 2016, Toyota announced that the Scion brand would be phased out after the 2016 model year. The FR-S, iA, and iM will be re-badged as Toyota models for the 2017 model year, while the tC will be discontinued entirely. The upcoming C-HR will be also rebranded as a Toyota. The change is not expected to cause disruption to service options, as Scion models were sold and serviced at Toyota dealerships. The Scion FR-S will be renamed as the Toyota 86 in North America instead of Toyota FR-S as was initially reported.
Target Buyers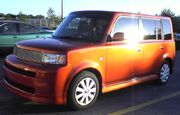 Scion's first two cars (the xA and xB), while unusual for American roads, have been well received among consumers uninterested in current standard entry-level vehicles. An episode of MTV's
Pimp My Ride
featured the Scion xB, which is the top-selling Scion with about 40% of the market share. The tC has been very well received with brisk sales. CNW Marketing research concluded in a long-term study of "dust to dust" energy costs for passenger vehicles that the Scion xB was the most energy efficient car of 2005. According to the site, "The research tracked and calculated the energy cost of each model sold in the U.S. in 2005 from initial concept to the projected time it is scrapped." The xB costs $.48 per mile to drive over its lifetime, whereas in comparison the Toyota Prius costs $3.25 per mile.
Advertising disclaimer
Scion advertising includes the disclaimer "Some vehicles featured are modified with non-Genuine Scion parts. Check with your local Scion dealer as some accessories may void warranty, negatively impact vehicle performance and may not be street legal." This is due to ads featuring modified or completely remade Scion vehicles. Most notable are conversions by the 5-Axis team, which include an xB with a rear-sliding DJ mix board, a tC with a hidden widescreen plasma screen, and (most recently) an xA roadster with under-hood video projectors. These and many other advertised vehicles cannot be purchased/created at official Scion dealerships and, as stated, may not even be legally driven.
Models
See Also
External links
Community content is available under
CC-BY-SA
unless otherwise noted.