Porsche 911 GT2 RS
Porsche
aka
Porsche 911 GT2
Production
2010-2011
500 units only

2017- 1000 units only

Class
Supercar
Body Style
2dr Coupe
Length
179.1 mm
Width
74,0/77,9 mm
Height
51.1 mm
Wheelbase
96.5 mm
Weight
3020 lb (first generation)

3241 lb (second generation)

Transmission
6-speed Manual, RWD (First generation)

7-speed PDK, RWD (Second Generation)

Engine
3.6 litre twin-turbocharged Flat-6 (First Generation)

3.8 litre twin-turbocharged Flat-6 (Second Generation)

Power
620 hp @ 6500 rpm
512 lb-ft of torque @ N/A rpm

700 hp @ rpm
553 lb-ft of torque @ N/A rpm

Similar
Chevrolet Corvette Zr1
Designer
Designer (lead designer if it was a team effort)
The Porsche 911 GT2 RS is a limited production version of the 911 GT2.
Recent Changes
At E3 2017, the 991 generation of the GT2 RS was unveiled alongside the 2017 Xbox One racing game Forza Motorsport 7.
Styles and Major Options
Certain vehicles come in different trim levels or body styles. Features and major options should be mentioned here.
Pricing
Add more fields as necessary.
MODEL Trims
Trim1
Trim2
Trim3
Trim4
MSRP
$245,000
$Price2
$Price3
$Price4
Invoice
$Price1
$Price2
$Price3
$Price4
Gas Mileage
Add more fields as necessary.
As seen on the FuelEconomy.gov website, the City/Highway MPG averages are as follows:
Trim
Trim1
Trim2
Trim3
Trim4
MPG
c/h
c/h
c/h
c/h
Engine and Transmission
Specifications, details, graphs, pictures and other information regarding the powertrain is placed in this section.
Performance
0-100 km/h: 3.5 seconds
Reliability
Warranty options and scheduled maintenance information should be mentioned here.
Safety
Dual front airbags
Anti-lock brakes
Stabilty Control
Ceramic brakes
Photos
Add Photos of the vehicle here.
Please make sure not to use copyrighted photos.
Colors
Red
Gray
Main Competitors
Create links to other <MAKE> <MODEL> pages in this section.
Hybrid Models
N/A
Unique Attributes
If there are any features of this vehicle that sets it apart from other vehicles in its class, then mention those unique attributes here.
Interior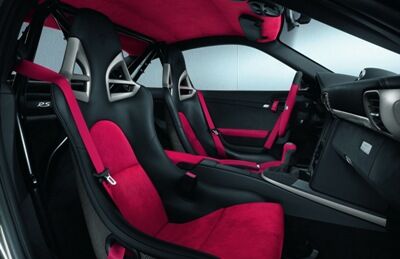 This section should include information on the interior's design, build quality, ergonomics, space (head and legroom, front and rear), features, stowage compartments and overall comfort and livability. Add pictures wherever applicable and keep information in a third-person point of view.
Resale Values
Add more fields as necessary.
<MODEL> Year
Year X
Year X-2
Year X-3
Year X-4
Resale Value
$
$
$
$
Criticisms
Please make sure to keep critiques in a third-person point of view. If using criticisms from a reputable automotive source, then please make sure to cite the quote.
Generations
Fill in as many as appropriate. Add more if necessary and pictures wherever applicable.
Please make sure NOT to use copyrighted pictures.
991 Generation (2018-)
At Xbox E3 2017 Porsche unveiled the 2018 911 GT2 RS along with the Forza Motorsport 7 Xbox One racing game. It features new fasica, gt3 rs bodywork, as well as a 3.8 L Twin-Turbo Flat six. The GT2 RS has 700 hp and 553 lb of torque allowing for a top speed of 211 mph and a 0-60 time in 2.7 seconds and a 0-125 time in under 9 seconds. The car has an optional Weissach Package that will save more weight . Only 1,000 units will be produced with prices starting at $290,000.
997 Generation (2010-2011)
On May 4, 2010, an RS variant was announced to German dealers in Leipzig. The GT2 RS develops 620 PS (456 kW; 612 hp) and 700 N·m (516 lb·ft) of torque and weighs 70 kg (150 lb) less than the standard GT2, allowing for a top speed of 330 km/h (205 mph) and 0–100 km/h (0-62 mph) acceleration of 3.5 seconds.
According to Porsche Motorsports manager Andreas Preuninger, the RS was conceived around 2007 as a skunk-works effort. The 727 code number selected for the project corresponds to one of the Nissan GT-R's lap times around the Nurburgring's Nordschleife. When the dust settled, Porsche claimed that test driver Timo Kluck had supposedly eclipsed that target by an impressive nine seconds.
Worldwide
A total of 131 units were sold in the United States and 10 units in Canada.
Design quirks and oddities
Refer to any pop-culture tidbits about the vehicle in this section.
Awards
2010 Top Gear Richard's Car Of The Year
See Also
External Links
Please include any external sites that were used in collaborating this data, including manufacturer sites, in this section.
News and References
Enthusiast Sites and Discussion Forums