Nissan Elgrand
Nissan
aka
Type aka here, not up there
Production
1997-present
Class
Luxury MPV
Body Style
how many doors+how many seats+what type of body
Length
length - type here
Width
Width - type here
Height
Height - type here
Wheelbase
wheelbase - type here
Weight
Weight - you get the point
Transmission
transmission + drive
Engine
engine
Power
N/A hp @ N/A rpm
N/A lb-ft of torque @ N/A rpm
Similar
similar (competition)
Designer
Designer (lead designer if it was a team effort)
Use the following MODEL TEMPLATE as the foundation for the Autopedia's Model page:
Start off with a brief Introduction to the particular MODEL. Please DO NOT use the same Introduction text from the <MODEL> Review page, but rather paraphrase ideas relevant to grasp an overall scope of the vehicle.
Please include the following line at the bottom of this section. Please replace <MODEL> Review with the proper text:
See Autopedia's comprehensive <MODEL> Review.
Recent Changes
Edit
At the 2011 Tokyo Auto Salon, Nissan unveiled the Elgrand S-tune. The model is equipped with NISMO S-tune kit for exhilarating driving on the street, and genuine optional parts for enhanced comfort and sportiness.[1]
For 2011, The Elgrand moves forward a generation with an all new vehicle.
Styles and Major Options
Edit
Certain vehicles come in different trim levels or body styles. Features and major options should be mentioned here.
Add more fields as necessary.
MODEL Trims
Trim1
Trim2
Trim3
Trim4
MSRP
$Price1
$Price2
$Price3
$Price4
Invoice
$Price1
$Price2
$Price3
$Price4
Gas Mileage
Edit
Add more fields as necessary.
As seen on the FuelEconomy.gov website, the City/Highway MPG averages are as follows:
Trim
Trim1
Trim2
Trim3
Trim4
MPG
c/h
c/h
c/h
c/h
Engine and Transmission
Edit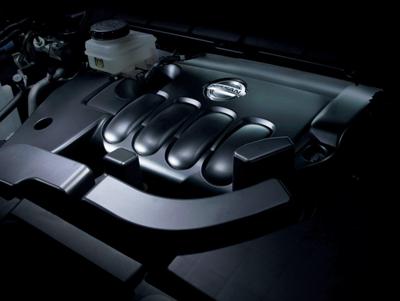 Specifications, details, graphs, pictures and other information regarding the powertrain is placed in this section.
Performance
Edit
Please make sure to write information of the vehicle's performance in a third-person point of view. This section should include information about the car's acceleration figures, handling, braking, etc.
If using information gathered from Road Test articles from a reputable automotive source, then please make sure to cite the quote.
Reliability
Edit
Warranty options and scheduled maintainence information should be mentioned here.
This section should reference points on safety ratings and features of the vehicle.
List the colors that the particular <MODEL> is offered in.
Main Competitors
Edit
The Elgrand's main competitor is Toyota Alphard. Both Elgrand and Alphard are the best selling luxury MPV in Asia. Other competitors including Honda Elysion and Volkswagen Caravelle.
Hybrid Models
Edit
If there are hybrid versions of this vehicle manufactured, then please elaborate a little bit on it here.
Unique Attributes
Edit
The Elgrand might not be as good looking as the Alphard but it has unique exterior and interior design which certain people like.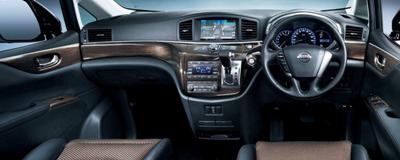 This section should include information on the interior's design, build quality, ergonomics, space (head and legroom, front and rear), features, stowage compartments and overall comfort and livability. Add pictures wherever applicable and keep information in a third-person point of view.
Resale Values
Edit
Add more fields as necessary.
<MODEL> Year
Year X
Year X-2
Year X-3
Year X-4
Resale Value
$
$
$
$
Criticisms
Edit
The Japanese language Satnav is a point of contention for many owners that live outside Japan.
Generations
Edit
Fill in as many as appropriate. Add more if necessary and pictures wherever applicable.
Please make sure NOT to use copyrighted pictures.
Current Generation: (2011–present)
Edit
Second generation (2002-2009)
Edit
Nissan redesigned the Elgrand into a more modern car. Although it is a whole new car, there are some details that are reminiscent of the first generation. The interior has also been redesigned to be more contemporary.
First Generation/Origins (1997-2001)
Edit
After Nissan stop producing the Nissan Homy, Nissan decided to make a new MPV to meet the needs of luxury MPV. The first generation Elgrand looks like its main competitor, the Toyota Alphard.
Worldwide
Edit
It is also sold in Australia, Indonesia,Thailand,Hong Kong,and Taiwan.
Design quirks and oddities
Edit
Elgrand is one of the most popular luxury cars in Indonesia, along with Toyota Harrier and Toyota Alphard.
List out notable awards that the model has recieved while in production. Boldface the company or orgainization that gives out the award, and Italicize the name of the award.
External Links
Edit
Please include any external sites that were used in collaborating this data, including manufacturer sites, in this section.
News and References
Enthusiast Sites and Discussion Forums
Community content is available under
CC-BY-SA
unless otherwise noted.