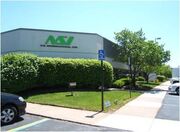 Nippon Seiki Co., Ltd. engages in the manufacture and sale of instrument clusters for automobiles, motorcycles, and other applications worldwide. It offers automotive and motorcycle clusters, peripheral systems, and gauges, as well as head up display units that display vehicle information on the windshield.
The company also provides sensor products, such as level, revolution, pressure, angle, and temperature sensors for automobiles; control panels for copy machines, printers, facsimiles, and multi-functional products; remote controllers for air conditioners, and bath and kitchen products; sequence controllers for factory automation; liquid crystal display panels and modules, and organic light-emitting diode display panels and modules for automotive, industrial instrument, and consumer uses; PCB assemblies for amusements; and EMS of high-density mounting boards.
In addition, it is involved in the processing and sale of resin materials; rental of cars; and compounding and coloring of plastics, as well as provides freight transportation services, and computer and software development services.
Further, the company purchases and sells second hand cars, as well as operates as a car dealer and advertising agent. Nippon Seiki Co., Ltd. was founded in 1946 and is headquartered in Nagaoka, Japan.