Search By Model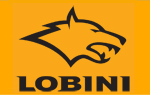 2016 Current Models
Sports Car
Lobini H1
Lobini is a Brazilian manufacturer of boutique sports cars based in Moinho Velho. Founded in 1999 by entrepreneurs Orlando José Lobo and Fábio Birolini (a combination of the surnames of the two gave birth to brand Lobini).
In 2006 Brax Cars acquired Lobini and its factory is located in Cotia. The company produces a sports car called the H1 which uses Audi engines and fiberglass bodies produced by fellow Brazilian sports car manufacturer Chamonix Its engine is a 1.8 20v derived from its competitor Golf GTi Turbo
In 2006 Lobini shows its new model at the Auto Show in Sao Paulo, the Lobini R racing version of the brand with a new concept, it is a car that will cost about 80,000 reais (40,000 dollars), and it was better rated than others of the same value as the Ford Fusion is a car that will use aimed at popularizing the brand since its velocity is close to that of the model H1, the concept car is very popular to Lobini, which should launch it in 2008. The H1 will continue to be manufactured with this new model.
Lobini is distributed in the UK by Lifestyle Automotive Ltd..
Current Models
See Also
External Links
Community content is available under
CC-BY-SA
unless otherwise noted.