Lincoln MKZ
Lincoln
aka
Mercury Milan
Ford Fusion
Ford Fusion Hybrid
Production
2006-Present
Class
Entry-Level Luxury Sedan
Body Style
4-Door, 5-Seat Sedan
Length
190.5 in
Width
72.2 in
Height
57.2 in
Wheelbase
107.4 in
Weight
3469 lb
Transmission
6-Speed Automatic, FWD
Engine
2.5 litre DOHC Inline-4 + electric motor
3.5 litre Duratec 24V DOHC V6
Power
175 hp @ N/A rpm
172 lb-ft of torque @ N/A rpm

265 hp @ N/A rpm
250 lb-ft of torque @ N/A rpm
Similar
Cadillac CTS
BMW 3 Series
Designer
Designer (lead designer if it was a team effort)
The Lincoln MKZ is a near-luxury car from the Lincoln automobile division of the Ford Motor Company. The MKZ is the replacement for the 2006 Lincoln Zephyr. Lincoln revived the Zephyr name in the fall of 2005 as a platform mate to the Ford Fusion and Mercury Milan, to replace the cancelled 3.0L V6 version of the Lincoln LS as the mid-size entry-level Lincoln. Lincoln increased the Zephyr's engine size and power output, and changed the car's name to MKZ in 2006 for the 2007 model year. Sales of the MKZ began in September, 2006. The MKZ is also the first Lincoln to use "MK" on its car name.
The car is built at Ford's Hermosillo, Sonora, Mexico plant, and pricing ranges from $29,950 to $37,790.
The MKZ uses the Mazda6-derived CD3 platform. While the car shares 35% of its body panels with the Ford Fusion and Mercury Milan, the interior is completely unique to bring the car up to Lincoln standards. Features like a 600 W THX sound system with 14 speakers also set it apart from the mainstream Ford, Mercury, and Mazda versions.
The suspension is independent all around with a short/long arm (SLA) design in front and multilink setup with coilover shock absorbers in the rear.
Ford and Lincoln corporate and marketing management originally announced the MKZ with a "Mark-Zee" pronunciation during the 2006 cars show circuit, but changed it to the phonetic "em-kay-zee" in July of 2006.
Recent Changes
For 2010, the Lincoln MKZ receives a significant facelift and drivetrain update (as well as more techno-goodies) along with its sisters, the Ford Fusion and the Mercury Milan.[1][2]
Styles and Major Options
The 2007 MKZ was first shown at the Chicago Auto Show in February 2006 with Ford's new upgraded 263 hp (202 kW) Duratec 35 3.5 L V6 and all-wheel drive. Ford expects to add a hybrid drivetrain in the future. Unfortunately, the upgraded 3.5L Duratec engine is not available in the MKZ's Fusion and Milan triplets. The 3.0L version remains the only V6 available for those models.
Other changes from the 2006 Zephyr to the 2007 MKZ include an updated "waterfall" grille - which shows seven "teeth" on either side of the central Lincoln emblem (the Zephyr had nine), along with chrome trim on the beltline and outside mirrors, and 17 inch alloy wheels.
Pricing
Add more fields as necessary.
MODEL Trims
Trim1
Trim2
MKZ V6
MKZ Hybrid
MSRP
$Price1
$Price2
$35,180
$35,180
Invoice
$Price1
$Price2
$Price3
$Price4
Gas Mileage
Add more fields as necessary.
As seen on the FuelEconomy.gov website, the City/Highway MPG averages are as follows:
Trim
Trim1
Trim2
Trim3
MKZ Hybrid
MPG
c/h
c/h
c/h
41/36
Engine and Transmission
Specifications, details, graphs, pictures and other information regarding the powertrain is placed in this section.
Performance
Please make sure to write information of the vehicle's performance in a third-person point of view. This section should include information about the car's acceleration figures, handling, braking, etc.
If using information gathered from Road Test articles from a reputable automotive source, then please make sure to cite the quote.
Reliability
Warranty options and scheduled maintainence information should be mentioned here.
Safety
This section should reference points on safety ratings and features of the vehicle.
Photos
Add Photos of the vehicle here.
Please make sure not to use copyrighted photos.
Colors
List the colors that the particular <MODEL> is offered in.
Main Competitors
Create links to other <MAKE> <MODEL> pages in this section.
Hybrid Models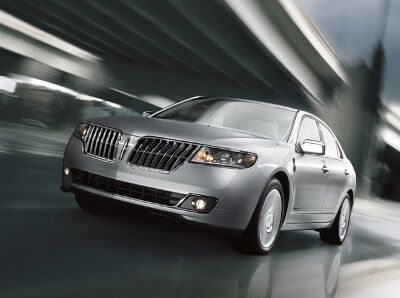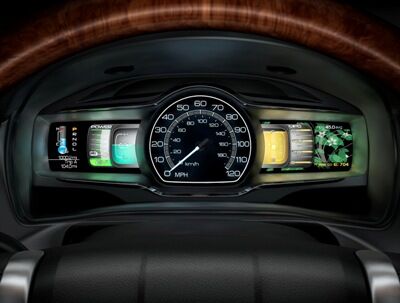 see also

Lincoln MKZ Hybrid

for more details
Beginning model year 2011, Lincoln will offer the 2.5 litre hybrid powerplant found in the Fusion and Milan hybrids in the MKZ. According to the manufacturer, the engine is good for returning 41 mpg in the city. Competing directly with the Lexus HS250h, the MKZ Hybrid will include a host of luxury amenities such as SmartGauge with EcoGuide, a reverse sensing system, heated and cooled front seats, Ford's MyKey system and SYNC.
Unique Attributes
If there are any features of this vehicle that sets it apart from other vehicles in its class, then mention those unique attributes here.
Interior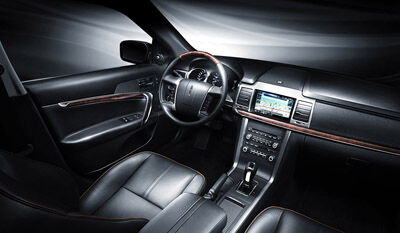 This section should include information on the interior's design, build quality, ergonomics, space (head and legroom, front and rear), features, stowage compartments and overall comfortability and livability. Add pictures wherever applicable and keep information in a third-person point of view.
Resale Values
Add more fields as necessary.
<MODEL> Year
Year X
Year X-2
Year X-3
Year X-4
Resale Value
$
$
$
$
Criticisms
Please make sure to keep critiques in a third-person point of view. If using criticisms from a reputable automotive source, then please make sure to cite the quote.
Generations
Fill in as many as appropriate. Add more if necessary and pictures wherever applicable.
Please make sure NOT to use copyrighted pictures.
Current Generation: (2007–present)
Worldwide
If the vehicle is sold in other markets worldwide, then this is the section to mention that information. Also, mention if the <MODEL> goes by another name in these other markets.
Design quirks and oddities
Refer to any pop-culture tidbits about the vehicle in this section.
Awards
List out notable awards that the model has recieved while in production. Boldface the company or organization that gives out the award, and Italicize the name of the award.
See Also
External Links
News and References
Enthusiast Sites and Discussion Forums