Ferrari 812 Superfast
Ferrari
aka
New Ferrari F12
Production
2017-Present
Class
Supercar

Super Grand Tourer

Body Style
2-door berlinetta
Length
4,657 mm (183.3 in)
Width
1,971 mm (77.6 in)
Height
1,276 mm (50.2 in)
Wheelbase
2,720 mm (107 in)
Weight
588 kW (789 hp)
Transmission
Dual-Clutch
Engine
6.5 L V12
Power
789 BHP
Similar
Ferrari F12 Berlinetta
Designer
Ferrari Styling Center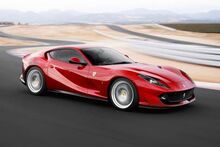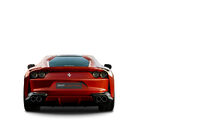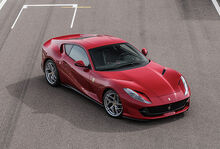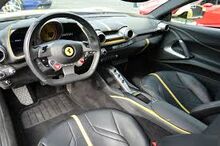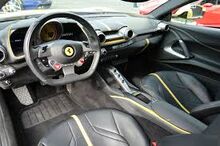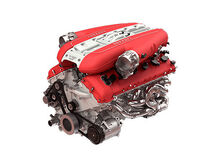 The Ferrari 812 Superfast is a front mid-engine, rear-wheel-drive Supercar produced by Italian sports car manufacturer Ferrari that will make its debut at the 2017 Geneva Motor Show. The 812 Superfast is the successor to the F12 Berlinetta. The car has a larger 6.5-liter V12 engine compared to the 6.3-liter used in the F12. The engine produces 800 bhp (600 kW) at 8,500 rpm and 530 lb·ft (720 N·m) of torque at 7,000 rpm. The car also has a claimed top speed of over 211 mph (340 km/h) with a 0–60 mph (0–97 km/h) acceleration time of 2.9 seconds.
The 812 Superfast was designed at the Ferrari Styling Center located in Maranello, Italy. The design is inspired by the F12 Berlinetta, though it gets some updated styling cues like full LED headlamps, air vents on the bonnet, quad circular tail lights, and a body-colored rear diffuser. The car is 4,657 mm long, 1,971 mm wide, and 1,276 mm tall, while its kerb weight is 1,525 kg.