Ferrari 250 TR 61 Spyder Fantuzzi
Ferrari
aka
Production
1960-61
Class
Le Mans
Body Style
Front-Engined racing car
Length
Width
Height
Wheelbase
2324 mm (91.5 in)
Weight
635 kg / 1399.9 lbs
Transmission
5 speed Manual,Rear wheel drive
Engine
2.953 liter / 180.2 cu in, Type 128 LM 60º V12
Power
315 bhp / 235 KW @ 7500 rpm
Similar
Ferrari TR
Designer
Fantuzzi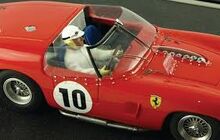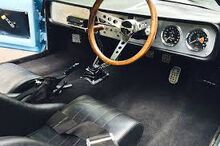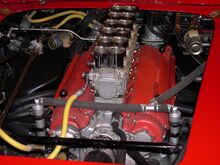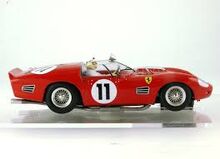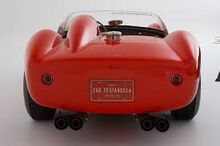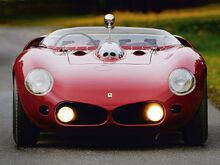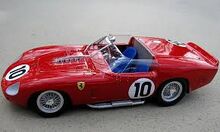 The Ferrari 250 TR 61 Spyder Fantuzzi was a front-engined racing car made by Ferrari in 1961. Known for its distinctive "sharknose" which it shared with another Ferrari of the same era, the Ferrari 156.
This aerodynamic design was controversial and successful in racing, but Ferrari began changing the look almost immediately. Other, more conventional bodies were designed by Ferrari stalwarts, Pininfarina and Touring. The engine had the same displacement as the rest of the 250 series but was tuned to produce far more power. The front styling of the 250 TR61 pictured served as inspiration to the current Ferrari F430 road car.
The 250 TR lines of 1960 and 1961 were dominant racers - Olivier Gendebien took Le Mans again those two years, with Paul Frère in 1960 and Phil Hill in 1961.
Community content is available under
CC-BY-SA
unless otherwise noted.