Ferrari 125 S
Ferrari
aka
125
125 S
125 Sport
125 S Corsa
Production
1947
Class
Sports Car
Body Style
One/two-seater barchetta
Length
4500 mm (177.2 in)
Width
1550 mm (61.0 in)
Height
1100 mm (43.3 in)
Wheelbase
2420 mm (95.3 in)
Weight
750 kg / 1653.5 lbs
Transmission
5 speed Manual, Rear wheel drive
Engine
1.5 L Colombo 125 V12
Power
118 bhp / 88 KW @ 6800 rpm
162 Nm / 119 ft lbs @ 4500 rpm
Similar
Ferrari 125 F1
Designer
Gioacchino Colombo/Scuderia Ferrari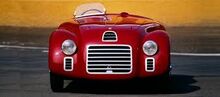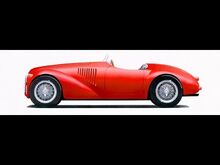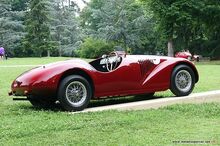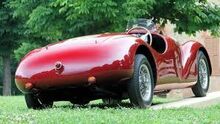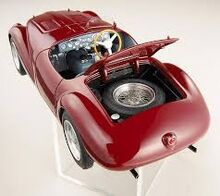 The Ferrari 125 S (commonly known as 125 or 125 Sport) was the first vehicle produced and built by automaker Ferrari of Modena, Italy. Although preceded by Enzo Ferrari's Auto Avio Costruzioni 815 of 1940, the 125 S was the first vehicle to bear the Ferrari name when it debuted on the day May 11, 1947, at the Piacenza racing circuit. Like the 815, it was a racing sports car, but unlike its Fiat-powered 8-cylinder predecessor, the 125 S featured a V12 engine (the "125"), a trait it shared with most Ferrari cars of the following decades. The 125 S was replaced by the 159 S in 1947.
Engine and Transmission
Edit
The 125 S was powered by Gioacchino Colombo 's 1.5 L (1497 cc/91 in³) 60°V12. This engine produced 118 bhp (74 kW) at 7,000 rpm with a compression ratio of 8.5:1. It was a dual overhead camshaft design with 2 valves per cylinder and three double-choke Weber 30DCF carburettors .
Add Photos of the vehicle here.
Please make sure not to use copyrighted photos.
External Links
Edit
1. http://auto.ferrari.com/en_EN/sports-cars-models/past-models/125-s/
Community content is available under
CC-BY-SA
unless otherwise noted.