Elfin Cars Pty Ltd has been an Australian manufacturer of sports cars and motor racing cars since 1957. Elfin Sports Cars was purchased in 1998 by businessmen and historic racing enthusiasts Bill Hemming and Nick Kovatch.
It was founded by Garrie Cooper (Adelaide 1935-25 April 1982), a successful championship driver and designer and builder of racing and sports/racing cars as Elfin Sports Car Company.
Garrie Cooper was the largest and longest running racing car manufacturer in the southern hemisphere with a factory in Conmurra Avenue, Edwardstown in suburban Adelaide, South Australia.
Elfin won 29 championships and major titles including two Australian Driver's Championships, five Australian Sports Car Championships, four Australian Tourist Trophies and three Formula Ford titles, the Singapore Grand Prix (1968) and twice won the Malaysian Grand Prix.
Drivers of Elfin cars included World Formula One Champion James Hunt and French Formula One driver, Didier Pironi. Others were Vern Schuppan, Larry Perkins, John Bowe, Frank Matich, Bob Jane, John Harvey, Allan Grice and Peter Manton.
An Elfin car features in Project Gotham Racing 3, an arcade-style racing game that was released with the launch of the Xbox 360 on November 22 2005.
Elfin models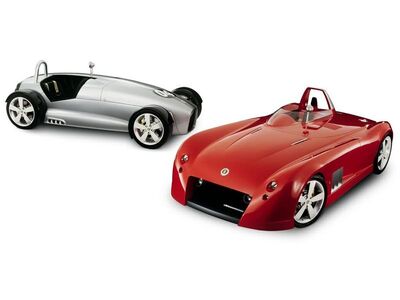 250 racing and sports/racing cars in 27 different models were produced in 25-years, including sports and open-wheeler racing cars, such as the 1959 Streamliner, to Formula Vees through to 'big banger' sports cars and the MR9 Formula 5000 of the 1980's.
Elfin Clubman - designed 1961 - 14 vehicles were manufactured
…
A new generation Elfin Clubman Type 3 sports car was launched in 1998 with 50 produced, in 'turn key' form or as rolling chassis kits.
See Also
External links