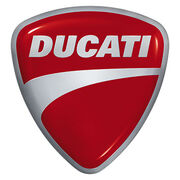 Ducati Motor Company is a motorcycle manufacturer based in Bologna, Italy. It produces both road and racing motorcycles.
History
Ducati Motor Company was created in 1926 by Adriano, Marcello and Bruno Ducati. Besides making motorcycles, the Ducati brothers also produced radio equitment and vacuums.
In 1950, more than 200,000 motorcycles have been sold and Ducati was at their highest peak. Everything seemed to be going well in business.
But in 1952, Ducati created a motorized scooter. Though a couple thousand were sold, production stopped in 1954 after more buyers wanted Ducati to focus on bikes rather than scooters.
In the 1960s, Ducati created the fastest bike to date: The Mach 1. The Mach 1 still remains one of the fastest and most popular bike in the industry.
In 1996 after very little bikes were sold, Ducati was bought by multiple companies and in April 2012, Audi bought the entire company. Volkswagen also owns a small portion of the company.
Production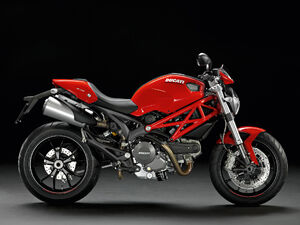 1980s: Ducati Desmoquattro
1990s: Ducati Supermono, Ducati 916, Ducati Monster
2000s: Ducati ST Series, Ducati Monster, Ducati SportClassic, Ducati SS, Ducati Desmosedic, Ducati Hypermotard
2010s: Ducati Monster, Ducati Multistrada, Ducati Diavel, Ducati Superbikes, Ducati Streetfighter
Ducati Racing Team
In 1951, Ducati began testing their bikes on local Racetracks. In 1954, Ducati entered a racing program with their 100 Grand Sport. They continue to race today in MotoGP.
After 30 years of absence, Ducati returned to racing in 2003 and entered the MotoGP Racing Circuit. In 2007 Casey Stoner gave Ducati their first MotoGP win.
In 2007, Ducati entered the Superbike World Championship. They currently have thirteen world championships.
In 1986, Ducati began racing in AMA Superbike Championship events. In 1993 and 1994, Ducati won back to back championships. In 2006, the company withdrew from AMA competition.
External links