Doctor Strange in The Multiverse o Madness - The Loop
Play Sound
I will often visit your shared posts, I hope to work with you. shell shockers
History
In 1901, John Francis Dodge and Horace Elgin Dodge moved their Dodge Brothers Bicycle & Machine Factory to Detroit, Michigan. Their bearings and other parts were in demand with the early automobile industry, and they helped design motor parts for early Oldsmobiles.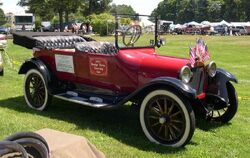 In 1902, the Dodge Brothers were approached by Henry Ford, who was looking for help in financing his own automobile company. Dodge Brothers helped finance the start of the Ford Motor Company as well as manufacturing parts for early Fords, to Ford and the Dodge Brothers mutual financial benefit.
In 1914, the Dodge Brothers started their own auto company, which they named the Dodge Brothers Motor Vehicle Company, choosing 50 dealers initially from hundreds of applications, some of which remain successful today. In 1917, Dodge Brothers began building motor trucks as well, at first for use by the United States Army during World War I, then commercially after the war's end.
In 1925, the Dodge Brothers Company was purchased by Dillon, Read & Company for US$146 million, said to be the largest cash transaction in history up to that time. Dillon Read in turn sold Dodge to the Chrysler Corporation on July 31, 1928.
Following Chrysler's takeover of the British Rootes Group and Simca of France, and the resultant establishment of Chrysler Europe in the late 1960s, the Dodge brand was used on light commercial vehicles, most of which were previously branded Commer or Karrier (Rootes subsidiaries), and on pick-up and van versions of the Simca 1100. The most common of these was the Dodge 50 series, widely used by utility companies and the military, but rarely seen outside the UK. Following Chrysler Europe's collapse in 1977, and the sale of their assets to Peugeot, the Dodge factory was quickly passed on to Renault, who gradually re-branded the range of vans and trucks to Renault Trucks through the 1980s, eventually dropping the products altogether and using the factory for engine production. Dodge would not return to the UK until the introduction of the Neon, branded as a Chrysler Neon, in the mid 1990s.
Dodge was part of the DaimlerChrysler company until May 14, 2007. Under DaimlerChrysler, the Dodge brand has become known primarily for its trucks, which account for 78% of the division's sales. Dodge is attempting to change this with the introduction of the new Dodge Charger.
The Dodge marque will also be promoted in Europe. Currently, the Viper is the only Dodge-branded vehicle in that market, but DaimlerChrysler will begin to heavily advertise the brand's Caliber and Nitro models with a masculine image.
On May 14, 2007, Cerberus Group announced that it would take ownership of about 80% of Chrysler Group, including Chrysler Financial (which includes Dodge). This was finalized by September 2007. Cerberus signed on numerous ex-Chrysler people as advisors, including Tom Gale, the designer who oversaw the original LH, PT Cruiser, Ram, and Viper, Gary Dilts, the former sales chief, Jerry Farrell, former president of Chrysler Financial, and Thomas Gillman, former CFO of Chrysler Financial. Dieter Zetsche said that the main reason for choosing Cerberus was Chrysler's long-term success, but it's also possible they gave the most concessions with regard to continuing joint projects with Mercedes. To date, Chrysler LLC (the new name of the company) has continued to promote the Dodge brand as a full line of cars and trucks. However, recent insider rumors indicate a restructuring could lead to Dodge dropping its automobiles (Most of which are variants of Chrysler products) and combined with Chrysler as a truck-only brand again. This is unverified at this time.
History of logos.
Dodge Racing Team[1]1910[2]1955[3]1962[4]1976[5]1994[6]2010
In the 1970s, Dodge began producing Race Cars for the NASCAR Sprint Cup Series. With little success, in the late 1970s, Dodge pulled the plug on the NASCAR Series and headed to multiple Sports Car Racing Divisions. With large success in 2001, NASCAR invited Dodge back into their Sprint Cup and Nationwide Series. By 2012, Dodge was having multiple trips to victory lane with Petty Enterprises and Penske Racing. In summer 2012, Penske announced they were moving to Ford Motor Company Fusions and Petty Enterprises also ditched Dodge. Dodge will go back into focusing more on Sports Car Racing but hopes to eventually return to NASCAR Racing.
Product Gallery
North American model lineup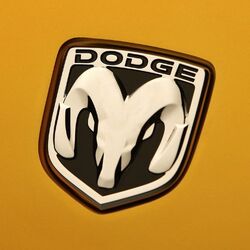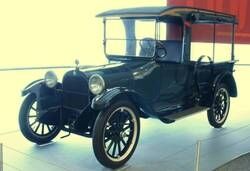 Military trucks
T202 — 1/2 ton, 4x4 series truck (G-505)
Dodge VC-1

Dodge VC-2

Dodge VC-3

Dodge VC-4

Dodge VC-5

Dodge VC-6
T203 — 1/2 ton, 4x4 series truck
Dodge VF-401

Dodge VF-402

Dodge VF-403

Dodge VF-404

Dodge VF-405

Dodge VF-406

Dodge VF-407
T207 — 1/2 ton, 4x4 series truck (G-505)
Dodge WC-1

Dodge WC-3

Dodge WC-4

Dodge WC-5

Dodge WC-6

Dodge WC-7

Dodge WC-8

Dodge WC-9

Dodge WC-10

Dodge WC-11
T211 — 1/2 ton, 4x4 series truck (G-505)
Dodge WC-12

Dodge WC-13

Dodge WC-14

Dodge WC-15

Dodge WC-16

Dodge WC-17

Dodge WC-18

Dodge WC-19

Dodge WC-20
T214 — 3/4 ton, 4x4 series truck (G-502)
Dodge WC-51

Dodge WC-52

Dodge WC-53

Dodge WC-55

Dodge WC-56

Dodge WC-57

Dodge WC-58

Dodge WC-59

Dodge WC-60

Dodge WC-61

Dodge WC-64
T215 — 1/2 ton, 4x4 series truck (G-505)
Dodge WC-21

Dodge WC-22

Dodge WC-23

Dodge WC-24

Dodge WC-25

Dodge WC-26

Dodge WC-27

Dodge WC-40

Dodge WC-41

Dodge WC-42

Dodge WC-43
T223 — 1 1/2 ton, 6x6 series truck
T236 — 3/4 ton, 4x4 series truck (Canadian built)
M-37 — 3/4 ton, 4x4 series truck (G-741)
Dodge M-37

Dodge M-42

Dodge M-43

Dodge XM-711B1
T137 — 1 ton, 4x4 series truck
M-880 — 1 1/4 ton, 4x4 series truck
Dodge M-880

Dodge M-881

Dodge M-882

Dodge M-883

Dodge M-884

Dodge M-885

Dodge M-886

Dodge M-888

Dodge M-890
4x2 variants:
Dodge M-891

Dodge M-892

Dodge M-893
Dodge concept vehicles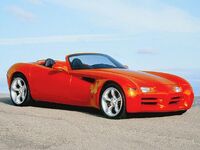 (Some of the concept cars created by Dodge were made into scale models by Hot Wheels. One of the concept cars, the Dodge Sling Shot, was even based on the Hot Wheels car, Sling Shot.)
Photos
See Also
External links