Search By Model

2016 Current Models
Near-Luxury Car
CTS
Mid-Luxury Car
STS
Luxury SUV
Escalade
SRX
Ultra-Luxury Car
XLR
Cadillac was born from Ford's second failed venture. Today, it is a brand of luxury automobile, part of the General Motors Corporation , produced and mostly sold in the United States and Canada; outside of North America, they have been less successful. In the United States, the name became a synonym for "high quality", used in such phrases as "the Cadillac of clocks." This is less prevalent, though still known, in other English-speaking countries (who are more likely to use Rolls-Royce in such phrases).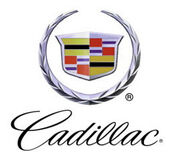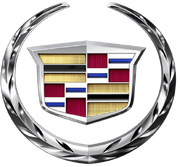 History
Founding
Cadillac was formed from the Henry Ford Company upon Henry Ford's departure along with several partners. Ford wanted to build cheap cars but the investors wanted to build the most expensive. With the intent of liquidating the firm's assets, Ford's financial backers, William Murphy and Lemuel Bowen called in engineer Henry M. Leland to appraise the plant and equipment prior to selling them. Instead, Leland persuaded them to continue in the automobile business. Henry Ford's departure required a new name, and on August 22, 1903, the company reformed as the Cadillac Automobile Company.
The Cadillac automobile was named after the 17th century French explorer Antoine Laumet de La Mothe, sieur de Cadillac, founder of Detroit, Michigan in 1701.
Early vehicles
Their first car was completed in October 1902, the 10 hp (7 kW) Cadillac. It was practically identical to the 1903 Ford Model A. Many sources say the first car rolled out of the factory on October 17; in the book Henry Leland — Master of Precision, on p.69, that date is shown to be October 20; yet another reliable source shows car #3 to have been built on October 16. In any case, the new Cadillac was shown at the New York Auto Show the following January, where it impressed the crowds enough to gather over two thousand firm orders. The Cadillac's biggest selling point was precision manufacturing and, therefore, reliability; it was simply a better made vehicle than its competition.
In February to March 1908, three Model K Cadillacs (1907 production) were released from the stock of Frederick Bennett (UK agent for Cadillac) at the Heddon Street showroom in London to compete in the annual Royal Automobile Club's Standardization Test. They were driven 25 miles to the Brooklands race track at Weybridge where they completed another 25 miles (40 km) before being put under lock and key until Monday March 2, 1908 when they were released and disassembled completely. Their 721 component parts were scrambled in one heap; 89 parts requiring extreme accuracy were withdrawn from the heap,locked away at the Brooklands club house and replaced with new parts from the showroom stock. Using only wrenches and screwdrivers the 3 cars were re-assembled and on Friday March 13 they completed a mandatory 500 mile (800 km) run. On completion of the test, one of the cars was placed under lock and key where it remained until the start of the 2,000 miles (3,200 km) Reliability Trials, several months later. It came out the winner of the R.A.C. Trophy! Parts interchangeability could not have been proven in any other more appropriate way. As a result of these tests, the Cadillac Automobile Company was awarded the Dewar Trophy for 1908 (actual award date was February 1909). The Dewar Trophy was an annual award for the most important advancement of the year in the automobile industry.
General Motors
Cadillac was purchased by the General Motors conglomerate in 1909.
Cadillac became General Motors' prestige division, devoted to the production of large luxury vehicles. The Cadillac line was also GM's default marque for "commercial chassis" institutional vehicles, such as ambulances, limousines, hearses, and funeral home flower cars. The latter two of which were custom made by aftermarket manufacturers, GM does not produce any such vehicles on its own.
In 1911, Cadillac was the first gasoline internal combustion engine auto to incorporate electric start, as opposed to earlier crank start. Originally marketed as a convenience device for female drivers, the electric starter developed by Charles Kettering was first used on the production models of 1912. Other innovations included the first V8 engine in mass production in 1915; shatter-resistant safety glass in 1926; and the first fully synchronized transmission (with gears "locked" in relation to one another to prevent clashing upon execution of a shift) in 1928. About this time, automobile stylist, Harley Earl, whom Cadillac had recruited in 1926 and who was to head the new Art and Color section starting in January 1928, designed for 1927 a new, smaller "companion" car to the Cadillac which he called the La Salle, after another French explorer, René Robert Cavelier, Sieur de La Salle. That model remained in production until 1940.
Pre-World War II Cadillacs were well-built, powerful, mass-produced luxury cars, aimed at an upper class market, below that of such ultra-exclusive marques such as Pierce-Arrow and Duesenberg. In the 1930s, Cadillac added cars with 12- and 16-cylinder engines to their range, many of which were fitted with custom coach-built bodies; these engines were remarkable at the time for their ability to deliver a combination of high power, silky smoothness and quietness.
1932- The year it could have ended
In 1932, after Cadillac suffered from record low sales and charges of discrimination against black customers, Alfred Sloan created a committee to consider the discontinuation of the Cadillac line. At a fateful board meeting, Cadillac president Nicholas Dreystadt heard that legendary boxer Joe Louis could not go into a dealership to buy a car, because he was black, and resorted to having a white friend make the purchase for him. Dreystadt gave the GM Board of Directors a 10 minute speech in which he advocated advertising to black consumers so as to increase sales. The Board agreed to give Dreystadt 18 months to produce results. By 1934, Cadillac had regained profitability. It is significant to note that after this decision, Cadillac was the only American automobile manufacturer to remain profitable during the Great Depression. By 1940, Cadillac sales had risen 1,000 percent compared to 1934, thus saving Cadillac from extinction.
The year 1934 brought about a revolution in assembly line technology. Henry F. Phillips introduced the Philips screw and driver onto the market. He entered into talks with General Motors and convinced the Cadillac group that his new screws would speed assembly times and therefore increase profits. Cadillac was the first automaker to use the Phillips technology, which was widely adopted in 1940.
Postwar

Postwar Cadillacs, incorporating the ideas of General Motors styling chief Harley J. Earl, innovated many of the styling features that came to be synonymous with the classic (late 1940s-late 1950s) American automobile, including tailfins and wraparound windshields. Cadillac's first tailfins, inspired by the twin rudders of the Lockheed P-38 Lightning, appeared in 1948; the 1959 Cadillac was the epitome of the tailfin craze, with the most recognizable tailfins of any production automobile.
Cadillac's other styling attribute was its front bumper designs which became known as Dagmar bumpers or simply Dagmars. What had started out after the war as an artillery shell shaped bumper guard became an increasingly important part of Cadillac's complicated front grille and bumper assembly. As the 1950s wore on, the element was placed higher in the front end design, negating their purpose as bumper guards. They also became more pronounced and were likened to the bosom of 1950s television personality Dagmar. In 1957 the bumpers gained black rubber finials which only heightened the relationship between the styling element and a stylized exaggerated breast and nipple. For 1958 the element was toned down and was completely absent on the 1959 models.
In 1960 William Mitchell succeeded Harley Earl as styling chief, and his preference for more austere design combined with changing buyer tastes caused the excess to be rapidly toned down, beginning with the 1960 and 1961 models. Nevertheless, Cadillacs retained their tailfins through 1964, and suggestions of them remain in the peaked rear fenders of many models even to this day. The tailfin style gave birth to the enduring vertical-taillight pattern, which is a subtle trademark of the Cadillac line (the opposite of the horizontal taillight pattern which is a likewise subtle trademark of rival Lincoln.) The vertical taillight design also made Cadillac a favorite of the Professional car industry which easily converted them into hearses for funeral homes. Because the Cadillac tail light was vertical, these firms could bypass the expense of retro-fitting rear bumpers to accommodate the rear swing doors favored on hearses.
Somewhat surprisingly for a marque with such a strong design heritage, Cadillac has resisted the temptation to produce any "retro" models such as the revived Ford Thunderbird or the VW New Beetle, and has instead pressed ahead with a new design philosophy for the 21st century called "art and science" which it says "incorporates sharp, shear forms and crisp edges — a form vocabulary that expresses bold, high-technology design and invokes the technology used to design it."
Low points, and the beginning of a recovery
Cadillac suffered from the malaise that set in to the American auto industry in the late 1970s to the late 1980s. There were high points, such as the launch of the Eldorado two-door personal luxury car in 1967, with its simple, elegant design—a far cry from the tail-fin and chrome excesses of the 1950s. However, the 1970s saw vehicles memorable for other types of excess: engine size, for one (the new generation 472 cubic inch V8 [7.7 liter] that debuted with the 1968 models was designed for an ultimate capacity potential of 600 cubic inches. It was stroked to 500 cubic inches [8.2 liter] for the 1970 model Eldorado, then adopted across all models for 1975 [note: the compact Seville introduced in 1975 as a 1976 model used only a fuel-injected version of the Oldsmobile 350]. For the 1977 large models (all but the Seville), the 500 was replaced with a small-bore 472 for a 425 cubic inch displacement. The bore was further reduced for 1980-1981 to provide 368 inches, again sharing the stroke of the original 472), weight, and physical bulk. The build quality also became poorer when measured against German rivals.
As with most American brands, Cadillac was forced to downsize its offerings between the 1973 and 1979 fuel crises. Its staple De Ville and Fleetwood lines were downsized for 1977 and again for 1985. It launched a smaller car around the size of the Mercedes-Benz S-Class, the Seville, based on a Chevrolet Nova platform, which became a success for the marque.
Due to gasoline shortages, Cadillac offered an Oldsmobile "dieselized" (converted from gasoline use) LF9 350-cubic-inch (5.7L) V8 engine, in its full-size cars from 1979 to 1981. This was a disaster for GM. The engine was notoriously unreliable and smoky. Ironically, GM's other division, Detroit Diesel had had decades of experience building Diesel engines.
However, in an attempt to extend its brand further downward to appeal to younger buyers, Cadillac launched in 1981 (for the 1982 model year) the compact Cimarron, which shared the J platform with the Chevrolet Cavalier to rival the BMW 3-series. As the Cimarron was rushed to production about three years ahead of schedule, only a four-cylinder engine was available (though a V6 arrived in 1985) and at first, minimal styling differences were made to distiguish it from the considerably cheaper Chevrolet version, and buyers dismissed it as a "warmed-over Cavalier". Though Cimarron came with a hefty list of standard equipment and options (several of which being unavailable on Cavalier) and styling became much more in tune with other Cadillacs in its later years, sales never did significantly improve after its initial rejection, and it was discontinued in 1988. Although the motoring press lauded the first Cadillac manual transmission in decades, the automatic's extra cost also rankled buyers.
Another low point during the early 1980s was the variable displacement engine, branded the L62 V8-6-4 engine. Introduced in 1981, this 368 in³ (6.0 L) engine sequentially shut down cylinders as demand dropped. Company marketing hailed the engine as cutting-edge technology, but it proved unreliable with no tangible gas mileage benefit and was dropped the next year in favor of a family of smaller aluminum V8 engines rushed into production. The HT 4100 (4.1 L) V8 engine was used widely in Cadillacs in the late 1980s. This proved to be one of the worst engines ever built. It suffered from coolant leaks, warped intake manifolds and warped heads. The 4100's problems cost Cadillac the loyalty of many customers.
The mid-1980s saw Cadillac try to rebuild its image, aware that European and Japanese imports were on a rise, and with Honda launching its American luxury division, Acura. Some new design approaches were tried: the Seville, for instance, had gracefully rounded wheel arches with a hint of chrome. The greatest challenge to the imports was the Cadillac Allante, a convertible designed by Pininfarina of Italy, and built on what was touted as the world's longest production line—with the car's bodies fabricated in Italy and flown by Boeing 747 to the United States to meet their transmission and engine. The car was, sadly, not a commercial success, but today stands out as a modern classic and more than able to hold its own, image-wise, next to its Mercedes-Benz SL rival.
The Allante's styling influenced other Cadillacs, especially the Seville, which adopted its sharper, tailored lines. Indeed, Cadillac was so confident of the Seville that it was exported to Europe, but it faced stiff opposition.
The Cimarron and Seville models marked a beginning of "smaller" cars for the Cadillac line. Throughout the 1980s, American auto makers downsized most of their models, and the Cadillac was no exception. By the late '80s, the Brougham was the only Cadillac model that retained the style and size of the "big" DeVilles and Fleetwoods of the '70s. It was discontinued after the 1996 model year (the Brougham was rebadged as the Fleetwood Brougham).
After GM phased out the D platform in 1996, Cadillac was left with a completely front-wheel drive lineup until the importation of the European-based Catera in 1997. Although not a rear wheel drive passenger car, the introduction of the Chevrolet Tahoe-based Escalade filled the void after the demise of the Fleetwood Brougham.
The Art and Science era
The latest incarnation of Cadillac styling — Art and Science (A&S) was previewed with the 1999 Cadillac Evoq concept roadster at that year's Detroit Auto Show. With its crisp lines, hard creases, and sharp corners, the Evoq not only had a striking presence of its own, but also marked a significant departure from the conservative design of recent Cadillacs.
The distinctive characteristics of Cadillac's Art and Science design include stacked headlamps, vertical taillamps, angular grille, and creased body lines in addition to alphanumeric model names.
The 2002 Escalade sport utility was the first production execution of the Art and Science design, though it should be appropriately noted as more of a transitional vehicle as it combined A&S design cues with the over-all shape of GM's corporate large SUV package, and tested the waters for public acceptance of this new design direction.
Cadillac's 2003 Cadillac CTS was the first ground-up incarnation of A&S and was an instant hit. Following in its success was the Cadillac SRX sport utility wagon and the Evoq-inspired Cadillac XLR roadster. The 2006 Cadillac DTS was the last model to transition to the A&S motif and completed the transition between the old school of design and the new. The new Cadillac V-Series was also introduced to provide sporty models based on Cadillac production cars, with extensive chassis and engine upgrades.
An evolution of A&S was shown at Detroit's 2003 Auto Show with the Cadillac Sixteen concept, which combined a more-rounded form coupled with crisp A&S features. This evolution of the design language was first manifested in a production model with the all-new Escalade that debuted in 2007, followed by the CTS in 2008.
In 2005, General Motors announced the first Cadillac designed exclusively for the European market, a model called the BLS, to be built in Sweden by Saab using their 900 platform. The BLS went into production for model year 2006.
The 2006 Presidential limousine first shown at the January, 2005 inauguration of President George W. Bush featured A&S design cues, and foreshadowed the 2006 Cadillac DTS, which replaced the DeVille.
Cadillac models
Historical and Classic
1902-1903 Cadillac runabout and tonneau — 72 in wheelbase single-cylinder engine
1903-1904 Cadillac Model A — 72 in wheelbase single-cylinder engine
1904 Cadillac Models A and B
1905 Cadillac Models B, C, D, E and F
1906 Cadillac Models H, K, L, and M
1907 Cadillac Models G, H, K, and M
1908 Cadillac Models G, H, M, S and T
1909-1911 Cadillac Model Thirty
1912 — Cadillac Model 1912; 116 in wheelbase four-cylinder engine Fisher
1913 — Cadillac Model 1913; 120 in wheelbase four-cylinder engine Fisher
1914 — Cadillac Model 1914; 120  and 134 in wheelbase four-cylinder engine Fisher
1915 — Cadillac Type 51; 122  and 145 in wheelbase V8 Fisher
1916 — Cadillac Type 53; 122  132  and 145 in wheelbase V8 Fisher
1917 — Cadillac Type 55; 125  and 145 in wheelbase V8 Fisher
1918-1919 Cadillac Type 57; 125  132  and 145 in wheelbase V8 Fisher
1920-1921 Cadillac Type 59; 122  and 132 in wheelbase V8 Fisher
1922-1923 Cadillac Type 61; 132 in wheelbase V8 Fisher
1924 — Cadillac Type V-63; 132  and 145 in wheelbase V8 Fisher
1925 — Cadillac Type V-63; 132  138  and 145 in wheelbase V8 Fisher Fleetwood
1926-1927 Cadillac Series 314; 132  138  and 150 in wheelbase V8 Fisher Fleetwood
1928 — Cadillac Series 341-A; 140  and 152 in wheelbase V8 Fisher Fleetwood
1929 — Cadillac Series 341-B; 140  and 152 in wheelbase V8 Fisher Fleetwood
1930 Cadillac Series 353, 370 and 452 Fisher Fleetwood
1931 Cadillac Series 355, 370-A and 452-A Fisher Fleetwood
1932 Cadillac Series 355-B, 370-B and 452-B Fisher Fleetwood
1933 Cadillac Series 355-C, 370-C and 452-C Fisher Fleetwood
Finned Fifties
Sixties and Seventies
Alphabetical Model Summary
Current
Current Product Gallery
See Also
Photos
External links
Community content is available under
CC-BY-SA
unless otherwise noted.