Search By Model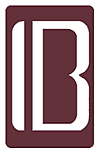 2016 Current Models
Sports Car
Vero
Bitter is a car company that was created in Germany and later Austria. The founder Erich Bitter, a former race car driver turned automobile tuner, importer and ultimately designer began crafting his own vehicles after business ventures with Italian manufacture Intermeccanica soured.
The Bitter automobile company produced vehicles between 1973 and 1989. Since 1984 several prototypes have been created by Bitter with an eye on possible low-volume production, but none of them came into fruition. Most recently Bitter displayed a Holden Monaro-based CD2 on the 2003 Geneva Motor Show.
Bitter CD
The Opel Diplomat-based CD, a three-door hatchback coupe featuring a Chevrolet 327 V-8 of 227 hp, was built between 1973-1979 in 395 units. Its body lines betrayed a certain influence of contemporary Italian sports car design, especially Maserati.
The CD had been first shown on the Frankfurt Auto Show 1971 as a design study commissioned by Opel. Bitter`s production model differed in many respects from the show car.
Bitter SC
Like the CD, the SC was based on Opel´s biggest contemporary model, this time on the Opel Senator, and was sold from 1979-1989 as a coupe, sedan and convertible. The SC was powered by a fuel-injected Opel 3.0 l-I6 (177 hp) or a bored-out 3.9 l-I6 that developed 207 hp. Body design seems to have been heavily influended by Ferrari`s 400i.
The first SC model to appear was the Coupe (1979), followed by the Convertible (1982) and the Sedan (1984). Production lasted until 1989 with 461 Coupes, 22 Convertibles and only 5 Sedans built.

The ultimate failure of the Bitter brand was rooted in its business model. As was popular in the late 1970s and 1980s, rebodied vehicles from other manufactures gave rise to smaller automobile companies. The Bitter vehicles were based on components from Opel. This approach became unpopular in the late 1980s and doomed the brand.
Source: autolists.com
On October of 2007, Bitter, at this time enjoying a veritable renaissance, officially launched a flagship sedan dubbed, the "Vero". The Holden Statesman-based neophyte is targeted directly at the likes of established luxury cars such as the Audi A8, Mercedes-Benz S-Class and BMW 7-series. Pricing starts at €121,975.
Gallery
See Also
External links
Community content is available under
CC-BY-SA
unless otherwise noted.