In 1952, BMW produced its first passenger car since the war, but its attempts to get into the premium sector were not commercially successful; models such as the acclaimed BMW 507 were too expensive to build profitably and were low volume. By the late 1950s, it was making bu-barrele cars such as the Isetta. In 1959 BMW's management suggested selling the whole concern to Daimler-Benz. Major shareholder, Herbert Quandt was close to agreeing such a deal, but changed his mind at the last minute because of opposition from the workforce and trade unions and advice from the board chairman, Kurt Golda. Instead Quandt increased his share in BMW to 50% against the advice of his bankers, and he was instrumental in turning the company around.
That same year, BMW launched the 700, a small car with an air-cooled, rear-mounted 697 cc boxer engine from the R67 motorcycle. Its bodywork was designed by Giovanni Michelotti and the 2+2 model had a sporty look. There was also a more powerful RS model for racing. Competition successes in the 700 began to secure BMW's reputation for sports sedans.
At the Frankfurt show in 1961, BMW launched the 1500, a powerful compact sedan, with front disc brakes and four-wheel independent suspension. This modern specification further cemented BMW's reputation for sporting cars. It was the first BMW to officially feature the "Hofmeister kink", the rear window line that has been the hallmark of all BMWs since then.
The "New Class" 1500 was developed into 1600 and 1800 models. In 1966, the two-door version of the 1600 was launched, along with a convertible in 1967. These models were called the '02' series—the 2002 being the most famous—and began the bloodline that later developed into the BMW 3 Series.
In 1968, BMW launched its large "New Six" sedans, the 2500, 2800, and American Bavaria, and coupés, the 2.5 CS and 2800 CS.
By the 1970s, BMW was commercially successful and in December 1971, moved in to its present HQ in Munich, architecturally modelled after four cylinders.
In 1972, the 5 Series was launched to replace the New Class sedans, with a body styled by Marcello Gandini. The New Class coupes were replaced by the 3 Series in 1975, and the New Six became the 7 Series in 1977. Thus the three-tier sports sedan range was formed, and BMW essentially followed this formula into the 1990s. Other cars, like the 6 Series coupes that replaced the CS and the M1, were also added to the mix as the market demanded.
"The English Patient"
Between 1994 and 2000, under the leadership of Bernd Pischetsrieder, BMW owned the Rover Group in an attempt to get into mass market production, buying it from British Aerospace. This brought the active Rover, Mini and Land Rover brands as well as rights to many dormant marques such as Austin, Morris, Riley, Triumph and Wolseley under BMW ownership.
The venture was not successful. For years, Rover tried to rival BMW, if not in product, then in market positioning and "snob appeal". BMW found it difficult to reposition the English automaker alongside its own products and the Rover division was faced with endless changes in its marketing strategy. In the six years under BMW, Rover was positioned as a premium automaker, a mass-market automaker, a division of BMW and an independent unit.
BMW was more successful with the Mini and Land Rover brands, which did not have parallels in its own range at the time.
In 2000, BMW disposed of Rover after years of losses, with Rover cars going to the Phoenix Venture Holdings for a nominal £10 and Land Rover going to the Ford Motor Company. In the press, many years of under-investment by Rover before BMW's ownership were mainly blamed for the debacle; productivity and industrial relations were generally good during this period. The German press ridiculed the English firm as "The English Patient", after a film at the time. BMW itself, protected by its product range's image, was largely spared the blame — even though it was the serious marketing issues that brought Rover down. Even the British press was not particularly sympathetic toward Rover.
BMW retained the rights to Mini, Rover, Triumph and other marques. MINI has been a highly successful business, though the other names have not been used.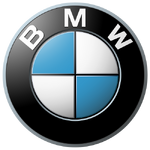 Redesign Controversy
In the early part of the 2000s, BMW undertook another of its periodic cycles of redoing the styling design of its various series of vehicles, under the auspices of newly promoted design chief Christopher Bangle. These designs, which were much curvier and 'swoopier' -- a design cue called "flame surfacing" by Bangle, did not rest well at all with BMW enthusiasts or the automotive press which referred to the new designs as "Bangled" or "Bangle-ized". While Bangle did not pen all of these designs, and has indeed been promoted within the company, some question what long term effect the disaffection of BMW traditionalists for these designs will have on sales, and on the company's future. Despite the controversy, BMW sales have increased year after year, showing the buying public's embrace of the new design philosophy, which is to raise the contribution of design to equate with that of engineering in the production of a vehicle. Bangle seems to posture that he wants people to either "love" or "hate" a design, but not be indifferent to it. As such, his designs elicit much more emotional response than previous generations. It should also be noted that BMW's designs, both pre-Bangle and surprisingly since Bangle, are now resonating in the industry at the design level - the "Bangle-butt" rear end of the 7-series that most found difficult to digest when it first came out in early 2000s is now appearing in other brands, most notably on the new Lexus LS and the new Mercedes-Benz S-class for 2007 . The iconic "kink" is also a staple of Infiniti as is the "M" moniker, made famous by the higher performance M-series of BMW.
What is not well known, however is that Bangle was indeed responsible for many 'conservative' BMW designs and has worked at BMW for almost a decade. The first X5 sketches (which highly resembled the production car), were designed by him, and under his tenure the E46 3-series came to be.
Production outside Germany
BMW started producing automobiles at its Spartanburg/Greenville, South Carolina plant in 1994. Today, the plant manufactures the BMW X5 and BMW Z4 Roadster.
The Spartanburg plant is open six days a week, producing automobiles approximately 110 hours a week. It employs about 4,700 people and manufactures over 500 vehicles daily.
After a period of local assembly, BMW's Rosslyn, South Africa, plant now manufactures cars, with over 70% of its output destined for export. In the mid-1990s, BMW invested R 1 billion to make Rosslyn a world-class facility. The plant now exports over 50,000 3 Series cars a year, mostly to the USA, Japan, Australia, Africa and the Middle East.
Starting from October 2004, BMWs are produced in Shenyang, China. BMW has established a joint venture with Chinese manufacturer Brilliance to build BMW 3 Series and 5 Series vehicles for the local market.
The BMW Group is considering the establishment of a new plant which will be located either in Volos, Greece or Limasol, Cyprus.These plants will be manufacturing motorcycles as well as the BMW 1 Series and the BMW 3 Series and will be serving the markets of Eastern Europe and Middle East.The construction will start in 2009 even if it is finally built in Greece or in Cyprus.
Rolls-Royce
In the early 1990s, BMW and Rolls-Royce Motors began a joint venture that would see the new Rolls-Royce Silver Seraph and Bentley Arnage adopt BMW engines.
In 1998, both BMW and Volkswagen tried to purchase Rolls-Royce Motors. Volkswagen outbid BMW and bought the company for £430 million, but BMW outflanked its German rival. Although Volkswagen had bought rights to the "Spirit of Ecstasy" mascot and the shape of the radiator grille, it lacked rights to the Rolls-Royce name. Rolls-Royce plc (the aero-engine business) retained the rights over the Rolls-Royce trademark and wished to strengthen its existing business partnership with BMW which extended to the BMW Rolls-Royce joint venture. Consequently, BMW was allowed to acquire the rights to the grille and mascot, and licensed the name and "RR" logo after 2003 for £40 million. Volkswagen was permitted to build Rolls-Royces at its Crewe factory only until 2003, but quickly shifted its emphasis to the Bentley brand.
In the meantime, BMW was faced with the need to build a new factory and develop a new model. The new factory at Goodwood produced the new Rolls-Royce Phantom, unveiled on January 2, 2003, and officially launched at the Detroit Auto Show on January 5, 2003. The model, priced around US$330,000, has experienced record sales worldwide of 796 Phantoms sold in 2005.
Models
Future
Out of production
M1: a 1970s mid-engine sports car, designed in conjunction with Lamborghini. As Lamborghini went into bankruptcy the production was shifted to the German Karmanwerke.
Z3: a compact two-seater roadster.

M coupé and roadster: high-performance hard-top and soft-top versions of the Z3, very popular with enthusiasts

8 Series: a fast, high-technology coupe of the 1990s meant to replace the older 6 Series. Only car in its class with a v12 offered to the customer.
Z1: a late 1980s two-seater with innovative modular construction; only 8,000 were made. Best known for the feature of the vertically sliding doors.
Z8: flagship sports car; design based on the classic 507 roadster from the 1950s. Only 5000 were built, the last 500 being a special edition built by Alpina but sold directly from BMW. This exciting roadster was built on an aluminium space frame design.

Z9

concept car designed by Adrian van Hooydonk marked a departure from BMW's traditional conservative style, and has caused some controversy among BMW enthusiasts.
Classics
BMW made many cars over the years which have had great impact on the world of motoring.
3.0 CSL
M1
Dixi, 3/20, 303, 309, 315, 319, 320, 321, 325, 326, 327, 328, 329, 335
Isetta,

600

,

700

3200 CS, 2000 CS

New Sixes

(2500/2800/Bavaria/2.5/2.8/3.0/3.3) - Predecessor to today's 7 Series
Series Generations
Internally, BMW associates an "e-code" for each generation of a series ("E" stands for Entwicklung, German for development or evolution). These "chassis codes" only change to signify a major redesign of a series, or the introduction of a new series. Motor Trend reported in April 2006 that BMW will switch to the letter "F" for their future models, beginning with the F10 5 Series replacement.
BMW E3 — (1968–1977) 2.5, 2.8, 3.0, 3.3 "New Six" sedans
BMW E9 — (1969–1975) 2800CS, 3.0CS, 3.0CSL "New Six" coupés
BMW E12 — (1972–1981) 5 Series
BMW E21 — (1975–1983) 3 Series
BMW E23 — (1977–1986) 7 Series
BMW E24 — (1976–1989) 6 Series
BMW E26 — (1978–1981) M1
BMW E28 — (1981–1988) 5 Series
BMW E30 — (1982–1991) 3 Series
BMW E31 — (1990–1999) 8 Series
BMW E32 — (1986–1994) 7 Series
BMW E34 — (1988–1995) 5 Series
BMW E36 — (1991–1999) 3 Series/Z3 (as E36/7 and E36/8) (1999 model as M3 only)
BMW E38 — (1994–2001) 7 Series
BMW E39 — (1996–2003) 5 Series
BMW E46 — (1998–2005) 3 Series
BMW E52 — (2000–2004) Z8
BMW E53 — (2000–present) X5
BMW E60 — (2004–present) 5 Series
BMW E61 — (2004–present) 5 Series Touring
BMW E63 — (2004–present) 6 Series coupe
BMW E64 — (2004–present) 6 Series convertible
BMW E65 — (2002–present) 7 Series short wheelbase
BMW E66 — (2002–present) 7 Series long wheelbase
BMW E67 — (2002–present) 7 Series long wheelbase, protection vehicle
BMW E70 — future X5
BMW E83 — (2004–) X3
BMW E81 — (2007–) 1 Series 3-door
BMW E82 — (2008–) 1 Series Coupe
BMW E85 — (2003–) Z4 Roadster
BMW E86 — (2006–) Z4 Coupe
BMW E87 — (2004–) 1 Series 5-door
BMW E88 — (2008–) 1 Series Convertible

BMW E90

— (2005–) 3 Series

BMW E91

— (2005–) 3 Series Touring

BMW E92

— (2006–2013) 3 Series Coupe
BMW E93 — (2007-) 3 Series Convertible
BMW F10 — (200?) 5 Series
BMW F01 — (2009) 7 Series
BMW F02 — (2009) 7 Series long wheelbase
Related companies
Rover: briefly owned by BMW, which retained the Mini after selling off the rest of the company (see MG Rover Group).
Land Rover: sold to Ford; the current Range Rover was developed mostly by BMW during their ownership of the company and until recently was powered by their 4.4 L V8 petrol (gasoline) engine and continues to use the BMW 3.0 L I6 diesel engine
BMW MINI: a small hatchback; inspired by the original Mini, which was the British competitor to the Volkswagen Beetle.
Wiesmann: A company making sporty 2-seater roadsters and coupes for which BMW supplies the engine and transmission components.
DesignworksUSA: Design studio founded in 1972 by Charles W. Pelly, and owned by BMW AG since May 1995. DesignworksUSA has worked on various designs for BMW and other companies, not just automobile. One of the latest designs is computer keyboard and mouse, which were sold by

BenQ

as x700 Pro keyboard, x730 Pro wireless keyborard and mouse combo, M306 wireless mouse.
Bavaria Wirtschaftsagentur GmbH: BMW Group subsidiary that offers insurance services.
Motorsport
BMW has been engaged in motorsport activities since the dawn of the first BMW motorcycle. BMW has competed and won many of the most coveted and prestigious races and motoring events.
BMW Sauber F1 Team - current BMW works Formula One team
Williams F1 - former Formula One partner, and designer of BMW's Le Mans winning sportscar
Brabham Racing Organisation - Former Formula One partner, winning the Drivers Championship in 1983
McLaren F1 - Successful mid-1990s GT racing car with a BMW designed engine. It won FIA GT in 1995 and 1996 and
the 24 Hours Le Mans in 1995.
Touring car racing - BMW have a long and very successful history in this category. Since 1968 BMW won the 24
drivers championships in European Touring Car Championship along with several manufacturer and team titles.
The World Touring Car Chamionship was won twice.
DTM succeses:
1988: Roberto Ravaglia, BMW M3
1987: Winfried Vogt, BMW M3
1983: Dieter Quester, BMW 635 CSI
1982: Umberto Grano, Helmut Kelleners, BMW 528i
1981: Umberto Grano, Helmut Kelleners, BMW 635 CSI
1980: Siegfried Müller Jr., Helmut Kelleners, BMW 320i
1979: Carlo Facetti, Martino Finotto, BMW 3.0 CSL
1978: Umberto Grano, BMW 3.0 CSL
1977: Dieter Quester, BMW 3.0 CSL
1976: Pierre Dieudonné, Jean Xhenceval, BMW 3.0 CSL
1975: Siegfried Müller, Alain Peltier, BMW 3.0 CSL
Also BMW won the British Touring Car Championship in 1988, 1989, 1990, 1991, 1992 and 1993.
Le Mans 24 Hours - BMW won Le Mans in 1999 with a car designed by Williams Grand Prix Engineering. Also the
McLaren BMW team won the 1995 24 Hours Le Mans in a modified McLaren F1 car.
Mille Miglia - BMW won Mille Miglia in 1940 in with a 328 Touring Coupe. Previously in 1938 the 328 sport car also obtained a class victory.
Nürburgring - BMW won the 24 Hours Nürburgring 18 times.

RAC Rally

- The 328 sport car won this event in 1939.

Paris Dakar Rally

- BMW motorcycles have won this event 6 times.
Motorcycles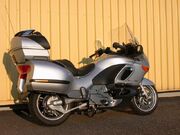 BMW introduced the R32 in 1923. It had an unusual "boxer twin" engine, with two air-cooled cylinders protruding from opposite sides of the machine for efficient cooling. Prior to this BMW built the "Flink" 2- stroke and "Helios" motorcycles, as well as supplying M2B15 motors to other companies such as Victoria.
The R series currently designates machines with a boxer-twin engine, the K series has an I4 engine (1000 and 1200 cc) or an I3 (750 cc), and the F series has a single cylinder Rotax engine.
During WWII BMW produced the BMW R75 motorcycle with a sidecar attached. This motorcycle was essentially an 80% interchangeable copy of the ZUndapp KS750, made by BMW to avoid producing the KS750 under licence. Unusually, the sidecar's wheel was also driven. Combined with a lockable differential, this made the vehicle very capable off-road, an equivalent in many ways to the Jeep.
BMW motorcycles tend to be relatively large and heavy, and relaxed and comfortable to ride. All BMW motorcycles except for the F series (which have a chain or belt drive) use shaft drive, a characteristic of BMW motorcycles since 1923.
BMW updated the traditional R design in 1993. These new bikes were principally oil-cooled (hence, called oilheads) and had 4 valves per cylinder. (Older Rs are principally air-cooled, and called airheads.) In 2004, BMW updated the oilhead boxer engine, adding double spark plugs per cylinder, a built-in balance shaft, an increased capacity to 1200 cc and enhanced performance to 100 hp (75 kW) for the R1200GS, compared to 85 hp (63 kW) of the previous oilhead s R1150GS.
In 2004, BMW introduced the new K1200S Sports Bike which marked a departure for BMW. It is both powerful (the engine is a 167 hp unit derived from the company's work with the Williams F1 team) and significantly lighter than previous K models. It was BMW's latest attempt to keep up with the pace of development of sports machines from the likes of Honda, Kawasaki and Suzuki. Innovations include a unique electronically adjustable front and rear suspension, and a Hossack-type front fork BMW calls Duolever.
BMW was one of the earliest manufacturers to offer anti-lock brakes on production motorcycles.
BMW is an innovator in motorcycle suspension design. Most modern examples use single-sided rear swingarms. Their trademark front suspension design, called the Telelever, was first seen in the early 1990s. The Telelever significantly reduces dive under braking, and is sometimes criticized by sport riders as insulating the rider from road inputs, therefore reducing the rider's "feel" for the roadway.
Nicknames
In German, the acronym BMW is pronounced "beh emm veh". This is often pronounced as one word. In North America, BMW automobiles are referred to as "bimmers", "beemers" or "beamers". In some English-speaking countries "beemers" may refer to both automobiles and motorcycles. In the United Kingdom the abbreviation 'BM' is widely used. In the rest of the world mainly the pronunciation "bee emm double-u" is used.
Bimmer - slang for BMW cars
Beamer/Beemer- slang for BMW Motorcycles
B M - Arab countries
Bavaretz (Bavarian) - Bulgaria
宝马 / 寶馬 (báo mǎ / bou2 ma5) (prize horse) - Chinese-speaking countries
Bemari/Bemm - Estonia
Bemari - Finland
Beba (Μπέμπα, Greek word for female baby) - Greece
bimmari - Iceland
BMVEC - Kosova
Bambalis/Bimbalas - Lithuania
Bembis - Latvia
BM - Mexico
Beemka/Beemwica/Buma/Bejca/Betka - Poland
Boomer - Russia
Bembara - Serbia
Be me uve - Spain
Bee Emm Vé - Iran
Bim - Romania
Culture
The term "beemer" started as a pronunciation of the acronym "BMW," adapted from the early-20th-Century British pronunciation of BSA (as "beeser" or "beezer"), whose motorcycles were often racing BMW's. Over time, the term became closely associated with BMW motorcycles.
The term "bimmer" was later coined to refer (exclusively) to BMW automobiles. As such, use of the word "beemer" to refer to a BMW automobile is frowned upon by BMW enthusiasts, because it is the term used for motorcycles, though the distinction is somewhat arbitrary. Interestingly, in the German language, the correct pronunciation of the term "bimmer" is "beemer."
The initials BMW are pronounced "bay-em-vay" in German.
BMW is also the acronym in the UK for a cocktail of Baileys, Malibu and Whisky.
Community
BMW has always had a very tight and loyal community following. They're one of the few automakers that support driving their cars to their limits, suggesting "spirited driving" in certain operation manuals. In the summer of 2001, BMW even went as far as starting the BMW Films website, showcasing some sporty models being driven to extremes. These videos are very popular within the enthusiast community and have opened the eyes of many owners looking for a sporty/fun car. However, even with all this success, on October 21, 2005, the BMW Films were taken offline.
The BMW enthusiast community however, remains extremely active. Online forums like E60.net, E46fanatics.com, M3forums.com, E90post.com and bimmerforums.com are examples of how loyal BMW enthusiasts are. They are some of the most active car forums on the web.
Every year since 1999, BMW enthusiasts have met up in Santa Barbara, CA to attend "Bimmerfest." Perhaps one of the largest brand-specific gatherings in the U.S. Over 3000 people attended this past year (2006), and there were over 1000 cars present.
BMW Motorcycle enthusiasts are drawn each year to the BMW Motorcycle Owners of America (BMWMOA - http://www.bmwmoa.org) International Rally. Held in different spots throughout North America since 1972, the event draws thousands of BMW Motorcyclists and their friends from all of the world. In 2008 the International Rally was held in Gillette, Wyoming. There were 3902 BMW motorcycles registered at the rally and the rally was attended by 5103 people.
See also
•
External links