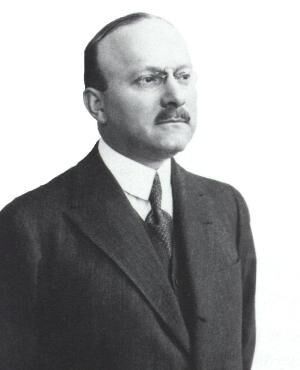 André-Gustave Citroën (February 5, 1878-July 3, 1935) was a French Jewish entrepreneur of Dutch descent. He is remembered chiefly for the make of car named after him, but also for his invention of double helical gears.
André-Gustave was the fifth and last child of the Dutch Jewish diamond merchant Levie Citroen and Mazra Kleinmann (of Warsaw, Poland). The Citroen family moved to Paris from Amsterdam in 1873. Upon arrival, the diaeresis was added to the name. His father committed suicide when André was only six years old.
André was a graduate of the École Polytechnique in 1900. During World War I, he was responsible for mass production of armaments. André founded the Citroën automobile company in 1919, leading it to become the fourth-largest automobile manufacturer in the world by the early 1930s.
He died in Paris, France, of stomach cancer in 1935 and was interred in the Cimetière du Montparnasse in Paris. In 1992, the Parc André Citroën public garden in Paris was named after him. In 1998 he was inducted into the Automotive Hall of Fame in Dearborn, Michigan.
See Also
External links