Search By Model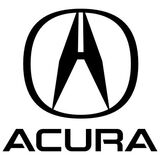 2016 Current Models
Compact Car
CSX
Mid-Size Car
TL
TSX
Full-Size Car
RL
Compact SUV
RDX
Crossover SUV
MDX
Acura is a brand name used by the Japanese car maker Honda in the United States, Canada, Mexico, Hong Kong and China since March 1986 to market luxury automobiles and near-luxury vehicles. The brand will be expanded to the Japanese domestic market in 2008. With the Acura brand, Honda is credited with being the first to tap into a market for luxury Japanese cars outside Japan. Before Acura, automobiles from Japan were primarily economical and were seen as reliable above all else.
Other Japanese luxury brands (Toyota's Lexus and Nissan's Infiniti) sprang up in North America shortly after Acura's introduction of the Legend, a V6-powered coupe and sedan, and the Integra, which was offered with a 4-cylinder engine only. Automotive journalists were impressed particularly by the Acura Legend.
In 1989, Acura introduced the NSX, a swoopy 276-hp two-door sports car. The NSX, an acronym for "New Sports eXperimental", was hailed as the first (and perhaps, to date, the only) Japanese car capable of taking on Ferrari and Porsche. Some would even call it the only true supercar to hail from Japan. The car's meticulously engineered quality and sterling reliability were icing on the cake.
Unfortunately, after this strong start, the mid- to late 1990s, Acura's model line-up became less and less inspiring and consequently, sales suffered. During this time, Acura switched to an alphanumeric formula for nomenclature. The 1996 3.5RL, which replaced the well-loved Legend, was seen by many as the epitome of Acura's new-found blandness. Its sluggish 210-horsepower V6 (later bumped to 225 hp) and front-wheel drive, together with anonymous styling that cautiously aped the larger, more powerful and more engaging Lexus LS 400, did little against more prestigious, attractive and faster offerings from BMW, Audi, and Lexus, among others. Even the swoopy NSX lost sales as Acura barely changed the car from its original 1989 trim.
Despite these letdowns, Acura did gain prominence in the 1990s with a younger group of people; the import tuner set. Parent company Honda's reputation as a maker of easy to tune and rev-happy engines with this demographic rubbed off onto Acura, and the Integra became a popular tuner car. This reputation has continued to this day, especially with the new RSX and TSX.
Beginning around the year 2000, Acura experienced a rebirth which was catalyzed by the introduction of several revitalized models. The first of these models was the redesigned Acura 3.2 TL, an upscale sedan competing with the likes of the Lexus ES300, Infiniti I30, and BMW 3 Series. Although the 3.2 TL did not outdo its competition in any one area, it offered a well-rounded blend of sportiness and luxury that, combined with its relatively low asking price, proved very popular with consumers. Subsequent Acura models have followed a similar philosophy of offering a good luxury car at a good price, with lots of standard equipment and very few options.
Another refreshed Acura introduced in the early 2000s was the MDX, a popular three-row crossover SUV based on the Honda Odyssey minivan. The MDX replaced the slow-selling SLX, which was little more than a rebadged Isuzu Trooper. The MDX was a car-like and fun-to-drive crossover SUV with little off-road capability that catered smartly to the demands of the luxury SUV market. It was given top honors by Car and Driver in its first comparison test against seven other SUVs. Other cars in Acura's line-up during this time included the 3.2 TL, 3.2 CL, RSX (formerly the Integra), and the supercar, the NSX.
A new TL debuted in 2004, equipped with sharp, Italianate styling and a 270-hp V6, and available with a 6-speed manual transmission led to a dramatic increase in sales for Acura. The same year, Acura introduced the TSX, a European-market Honda Accord loaded with features, as a cheaper alternative to the BMW 3 Series. This model became the only 4-cylinder sedan in Acura's line-up, replacing the Integra sedan. A new RL debuted in 2005, this time with a 300-hp V6, more exciting styling, and innovative Super Handling All-Wheel Drive (SH-AWD), a system capable of sending almost all of the RL's power to just one wheel in a turn.
Acura's new models, particularly the RL and TSX have been well received by the motoring press. However, with the US Big Three recently (re)introducing sport sedans with rear wheel drive and V8 engines, some predict that Acura (who is the only Luxury manufacturer not to offer V8s and along with Saab is the only one to use FWD exclusively) may need to rethink its design philosophy once again.
In 2006 Acura introduced a small SUV called the RDX with models becoming available to U.S. consumers in August 2006. It is powered by a turbocharged 240-hp 4-cylinder engine and, like the RL, uses Acura's SH-AWD system. The RDX was supported initially by a 4-ad television campaign, one which featured the RDX driving across the ceiling of an ovaloid room, highlighting the RDX's SH-AWD (Super-handling, All-Wheel-Drive) transmission. The model is available in two versions: Premium (the standard offering), and Technology Package (being the upgraded offering which includes a GPS navigation system, Bluetooth phone integration and other high tech features). No factory options are offered for either version, but several dealer-installed options are available including body-side moldings, front and rear trim packages, all-weather floor-mats, iPod-integration cable, and automatic-dimming rear-view mirror.
A completely redesigned MDX became available in the fall of 2006 with a 300-hp V6 engine and Super Handling All-Wheel Drive.
Though the slow-selling NSX was discontinued in December 2005, Acura has promised a redesigned V-10 model sometime between 2007-2009, currently known only as the Honda HSC.
History
Future models
Discontinued models
See also
External links